How to Replace a Battery in a Jeep Key Fob

Have you attempted to unlock your vehicle with your Jeep key fob, and the doors won't open? If so, it could be a sign that your key fob needs a new battery. Wondering how to replace a battery in a Jeep key fob? It's actually quite simple. Don Johnson Motors will show you how to change a battery in a Jeep key fob so you can get back on the roads of Rice Lake in your Jeep as soon as possible.
---
Steps for Replacing Your Jeep Key Fob Battery
The steps for how to change a battery in a Jeep key fob are simple enough for most Hayward drivers to handle. However, if you are having difficulty with this task, our service department would be glad to assist you.
Wondering how to open a Jeep key fob? Use a small flathead screwdriver and press it into the seam of the key fob near where the keyring mount is located.
Use the screwdriver to pry the key fob apart at the seam.
Take out the battery and swap it for a new CR2032 battery. The negative side should be facing downward.
Put the circuit board into the keypad and then put the keypad into the fob.
The last step is to snap both sides of the key fob back together again. You will want to start closest to the key.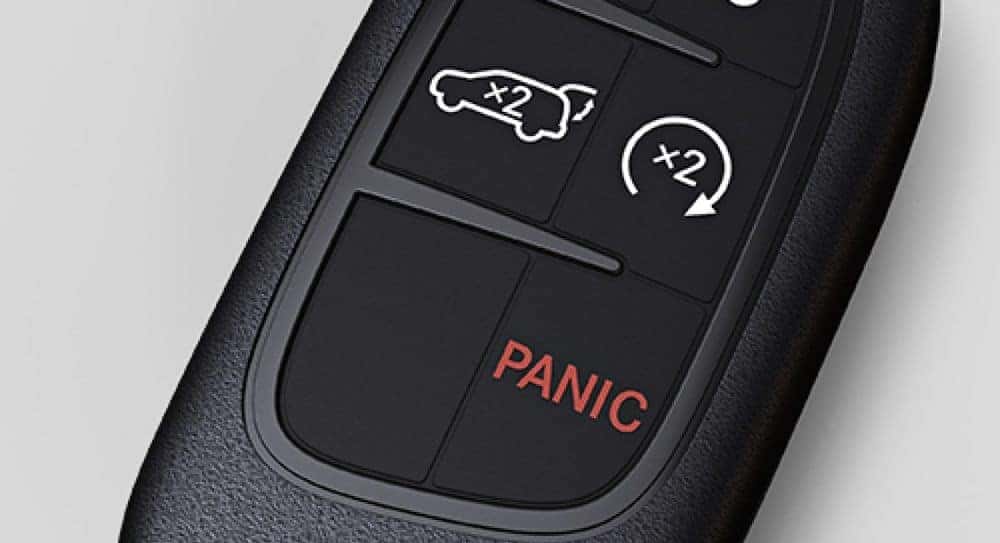 ---
How to Program a Jeep Key Fob
Do you have questions about how to program a Jeep key fob? It is another simple task that only takes a few minutes.
Step inside the cabin of your vehicle. All of the doors and the trunk should be closed.
Put the key in the ignition, and have it in the off position.
Open the door on the driver's side, and keep it open.
While the door remains open, move the switch on the door to the lock position.
Turn the key to the on position. Press the lock button on your key fob, and hold it down for five seconds. Let go of the button and take the key out of the ignition to finish the process.
---
How Can I Tell if My Jeep Key Fob Battery is Low?
There are several signs and symptoms that can tell you if your Jeep key fob battery is running low on juice. Here are some of the most common things you'll begin to experience when your key fob battery requires replacement:
Multiple Button Presses to Lock/Unlock Doors: Do you find yourself struggling to open your vehicle, moving the key fob up or down and diagonally in the air to try to lock or unlock your doors? Do you find yourself trying the edges of the buttons to see if you can make contact? Does it take you multiple button presses to finally get into your car or safely lock your belongings inside while running errands in Rice Lake? These are all signs and symptoms of a Jeep key fob battery that's on its last legs.
Decreased Range: Most Jeep key fobs (and other key fobs, for that matter) are designed to have an operating range of about 50 feet. Any less than that and there's a very good chance your key fob battery is on the way out.
Inconsistent Operability: When you start to be able to unlock or lock your vehicle sometimes and not other times, this is a sign your battery could be fading fast. Of course, in vehicles with push-button start and keyless entry, ensuring your smart key fob has enough battery to start your car is of critical importance. Don't let your key fob battery die, because you could get stranded on the side of the road in Rice Lake! Your key could also "unattach" from your car for security purposes and require expensive reprogramming!
How to Change Your Jeep Key Fob Battery
Your Jeep key fob battery is a small thing with a big job. Most Jeep key fobs take a small battery, like CR 2032. But depending on your model, your battery may be different. To change out our Jeep key fob battery, first, you'll need to open up the key fob to access the battery and replace it. Here's what to do.
How to Open a Jeep Key Fob
When you need to open your Jeep key fob to replace the battery or access the control panel, here's what to do:
Most Jeep key fobs that are flip-style have a slide-to-open key removal tool. Pull that down and push out the tool.
Take the key out and use it to pry open the key fob into two halves. It may also help to use a small flathead screwdriver or eyeglass screwdriver tool.
You'll see a green circuit board with metal welding. Keep that in place. You'll also see another half with the battery.
How to Replace Your Jeep Key Fob Battery
Having followed the above steps for how to open a Jeep key fob, you'll see two halves of the key fob. Opposite one side with the circuit board on the other side of the key fob, you'll see the battery.
Once you've located it, remove the old battery.
Install the new battery, making sure that its polarity is correct (+/- are in the right spots).
Click the two parts of the key fob back into place.
---
How Long Will My Jeep Key Fob Battery Last?
How long will your Jeep key fob battery last? Though there's no set answer to this question, generally, key fob batteries last between three to four years under normal operation. Since key fobs often come in pairs, we here at Don Johnson Motors recommend alternating key fobs every so often so that you get the most life out of both. Then, you can replace both batteries at the same time!
---
Learn More About Your Jeep Key Fob With Don Johnson Motors
If you have any other questions about your Jeep vehicle, do not hesitate to reach out to the team at Don Johnson Motors. With locations in Hayward, Cumberland, and Rice Lake, we would be glad to assist you. Contact us today for more information.
---
More From Don Johnson Motors
There are truck bed sizes, and truck bed dimensions and each is a little different from the other. The dimensions, or measurements, of a truck bed will depend on the size you choose. Common truck bed size options include short beds, standard beds, or long beds. Don Johnson Motors is here to help you choose the right…

It's no secret that the Chevy Silverado is one of America's most-revered vehicles. Indeed, here in greater Wisconsin, many of us pride ourselves on our brand loyalty. Sometimes, an upgrade is simply nice. Well, in the case of the 2022 Silverado vs. 2021 Silverado, you'll be glad to know that this truck delivers the…

From the GMC Sierra Texas Edition to the GMC Sierra Denali, there have been plenty of impressive GMC Sierra 1500 trim levels available over the years. But what are thenew GMC Sierra trim levels for the 2022 model year? There's something unique available for every kind of Wisconsin truck shopper, you included. Ready to…