How To Reset the Check Engine Light on a RAM 1500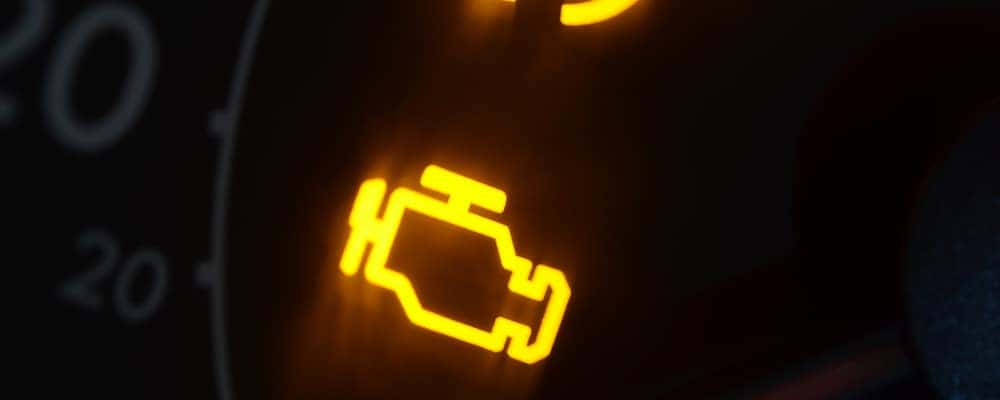 Trying to figure out how to reset the check engine light on your RAM 1500? You can use the following three-step process to get the job done in no time:
Find your battery under the hood and disconnect the black/negative cable.
Wait 20 minutes for the power reserve to expire. The RAM 1500 check engine light should reset automatically during this time.
Now, just reconnect the black/negative cable. You're ready to get back to work.
If your check engine light is still on after you've gone through these steps, you may need to drive for 50 miles or so in order to reset the computer. If this short drive around Rice Lake doesn't solve the problem, it's likely that you're dealing with a more serious issue. Troubleshoot the problem with Don Johnson Motors by reading on!
Why is My RAM 1500 Check Engine Light On?

The check engine light in your RAM 1500 has been designed as a general warning system. Although this makes it easy to catch a wide range of problems, it also means that finding the root problem can be difficult for non-experts. At any rate, you can take the following steps to identify the issue and get back to your day-to-day routine:
Is it really the check engine light? There are many different warning lights in modern vehicles. The light on your dash might actually be the "Service Required" light, or it could refer to an issue with a specific component. Check your owner's manual for details.
Is your gas cap on tight? Most drivers have heard that a loose gas cap can cause the RAM 1500 check engine light to come on. In fact, this is the single most common reason for a lit-up check engine light! Take off and retighten your cap. Then, take steps to reset your light manually. If it comes right back on, your loose gas cap wasn't the root problem.
What is the diagnostic code? When you take your vehicle to the Don Johnson Motors service center closest to you, our expert technicians will use specialized equipment in order to assess your RAM 1500 systems and discover any issues. DIY types can purchase a similar scanner if they'd like to identify problems at home.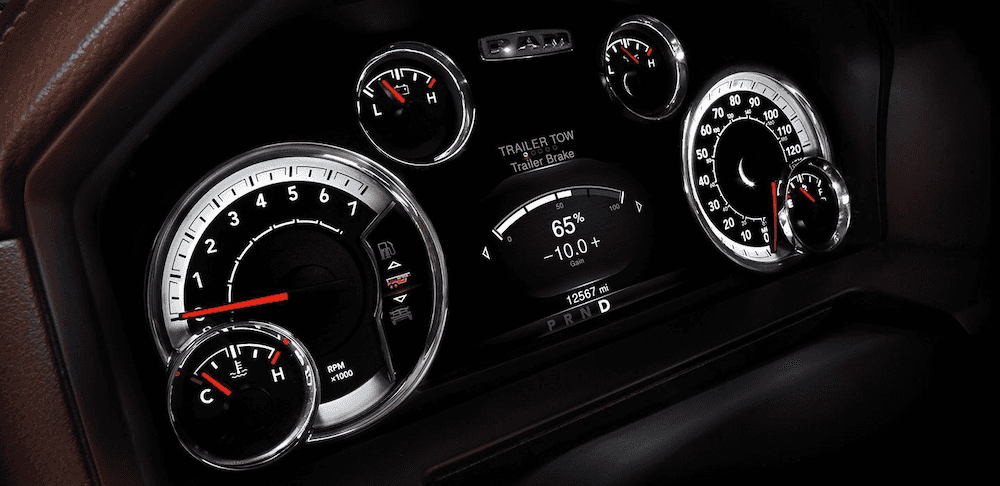 Get the Help You Need from Don Johnson Motors!
If you're still having problems with your RAM 1500 check engine light, trust the service experts at your local Don Johnson Motors dealership to get you back on the road in no time! With service locations near Cumberland and Hayward, you'll have no trouble getting into one of our garages. Schedule your service appointment or contact us today to get the help you need at home!
More About Ram Vehicles
The RAM 1500 is one of the most trusted light-duty trucks among Rice Lake, WI and Hayward shoppers. Over the years, this truck has offered something unique for every kind of prospective pickup buyer or lessee. And with an impressive towing capacity and ample features, the 2021 RAM 1500 is no exception to that rule….

Are you dreaming of driving a new light-duty but tough pickup truck around Rice Lake? If so, check out the 2020 RAM 1500 trim levels. With six trim models starting at only $34,145 MSRP, there's a vast selection of features, configurations, and prices to choose from. Read more about the 2020 RAM 1500 trim levels below. View…

If you're in the market for a new RAM truck, you may have asked yourself, "How much can a 2020 RAM 1500 tow?" Don Johnson Motors has the answer! The RAM 1500 was awarded best-in-class V8 engine towing capacity by industry experts because it has a maximum towing capacity of 12,750 pounds. Read about the 2020 RAM 1500 towing capacity…