Compare Truck Quad Cabs vs. Crew Cabs
From torque ratings to tow ratings and safety technology to comfort features, there's plenty to consider when you're looking for your next truck in northwestern Wisconsin, but few factors are as important as cab style. Names differ between manufacturers, but options basically break down as:
Regular Cab: Provides two front doors and one row of seating for up to 3 people.
Quad Cab: Provides two extra doors and an extra row of seating.
Crew Cab: Like the quad, but with more passenger space and less cargo space.
People often end up comparing quad cab vs. crew cab, so we've broken down the benefits of each option to help you choose.
What is a Quad Cab?
What exactly is a quad cab on a pickup truck? Quad denotes "four," which provides a hint about this type of cab's number of doors. As opposed to regular cabs, quad cabs offer four doors and an extra row of seating. Generally, they can accommodate up to five passengers — sometimes six if the front row of seating is a bench seat. That said, the rear doors are often smaller than the front doors, with the second row of seating being not quite full-sized. Why choose a quad cab, then? It's often cheaper than a crew cab and provides more room via a larger bed size.
What is a Crew Cab?
Crew cabs are similar to quad cabs, but they're bigger and generally a bit pricier. They're ideal if you commonly haul around a crew from Rice Lake, WI to Hayward or Cumberland — whether that's your team of workers or your family. Crew cabs generally offer seating for up to five or six like quad cabs, but offer much more generous interior dimensions so stretching out is never an issue. Sometimes, that does mean sacrificing a bit of bed space, but not necessarily as much as you might think. Call (715) 475-1473 for more details or to schedule an appointment to see our trucks with quad cabs vs. crew cabs in person.
Is a Crew Cab Bigger than a Quad Cab?
Yes. A crew cab is generally bigger inside the cabin than a quad cab, which often results in a smaller truck bed. Conversely, quad cabs generally offer a similar passenger capacity with less overall interior volume and a larger truck bed.
Why Choose a Quad Cab?
When you choose a quad cab over a crew cab, you get:
A slightly larger cargo capacity than you would with a crew cab.
The same maximum passenger capacity as a crew cab.
Superior efficiency scores since the quad cab is generally smaller and lighter than the crew cab.
Typically a lower price, for the same reason.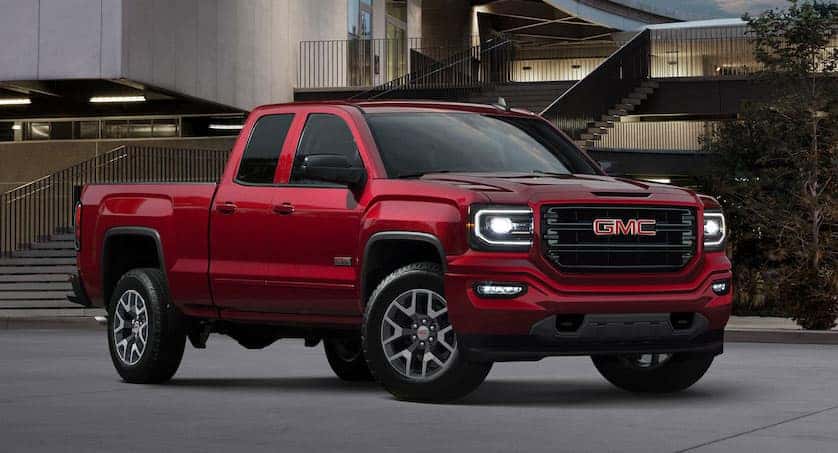 Why Choose a Crew Cab?
When you choose a crew cab over a quad cab, you get:
A little less cargo space, but significantly more legroom, especially in the rear row.
Extra comfort features in the rear row, such as armrests.
Larger rear doors, making it easier to haul larger items in and out if you're using the rear seats for storage.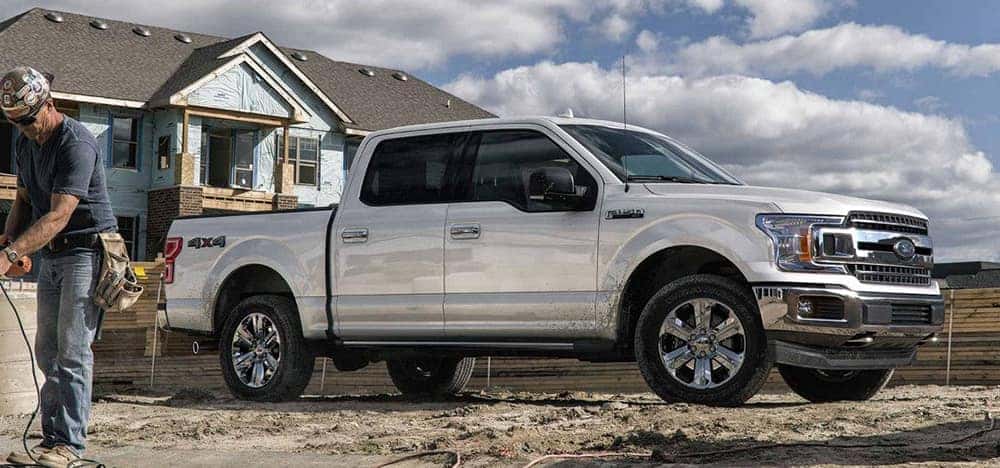 Which One is For Me?
There's no universal right choice when it comes to quad cab vs. crew cab, but you'll generally find that one option better suits your own individual needs.
Quad Cab: It is ideal if you want to prioritize cargo carrying. If you don't often travel with over three passengers, or if you only tend to go short distances, the added rear comfort might not be worth the added initial price and fuel costs.
Crew Cab: If you don't need huge amounts of cargo space, a crew cab can be great. It's a popular configuration among larger families or drivers who take their crews over longer distances.
Check Out a Variety of Pickup Trucks at Don Johnson Motors
What is a quad cab? What is a crew cab? We hope you're better able to answer these questions by now. We've love helping drivers find their perfect truck. We have plenty of models available, including the Ford F-150, Chevrolet Silverado 1500, and the Ram 1500, so visit one of our dealerships in Rice Lake, Hayward, or Cumberland today!