2018 Ford Escape vs. 2018 Chevrolet Equinox
Comparing the 2018 Ford Escape against the 2018 Chevrolet Equinox is practically inevitable when you're looking for class-leading compact SUVs. There are plenty of differences in terms of:
Power
Cargo Space
Passenger Space
Maneuverability
Safety Technology
Read on to explore the relative benefits of these two compact crossovers.
Power
Compact crossovers often suffer a lack of power, but the 2018 Chevrolet Equinox and 2018 Ford Escape prove exceptions to the rule. The Chevy does possess a bit more punch, but both models drive with true power and passion.
Size and Space
Whether you look behind the second-row or the first-row, you'll find more cargo space in the 2018 Ford Escape — if you'll regularly be taking more than the weekly shop from Rice Lake to Hayward, that's worth remembering. However, the 2018 Chevrolet Equinox provides more rear legroom and a tighter turning circle, so maneuvering in central Cumberland should be less stress-inducing.
Safety Features
Both the 2018 Ford Escape and the 2018 Chevrolet Equinox feature top-tier tech, including Apple CarPlay, Android Auto, and a Wi-Fi hotspot. However, they differ in terms of safety features.
Only the Chevy Equinox delivers:
Standard Lane Departure Warning: Alerts you when you start to drift from your chosen lane. Only the Chevy provides it across all trim levels.
Surround View Camera: Provides a virtual 360-degree bird's-eye view of the vehicle.
That said, only the 2018 Ford Escape offers:
Enhanced Park Assist: Takes control of steering while you park.
Adaptive Cruise Control: Automatically adjusts your cruising speed, leaving a safe gap between your vehicle and the one ahead.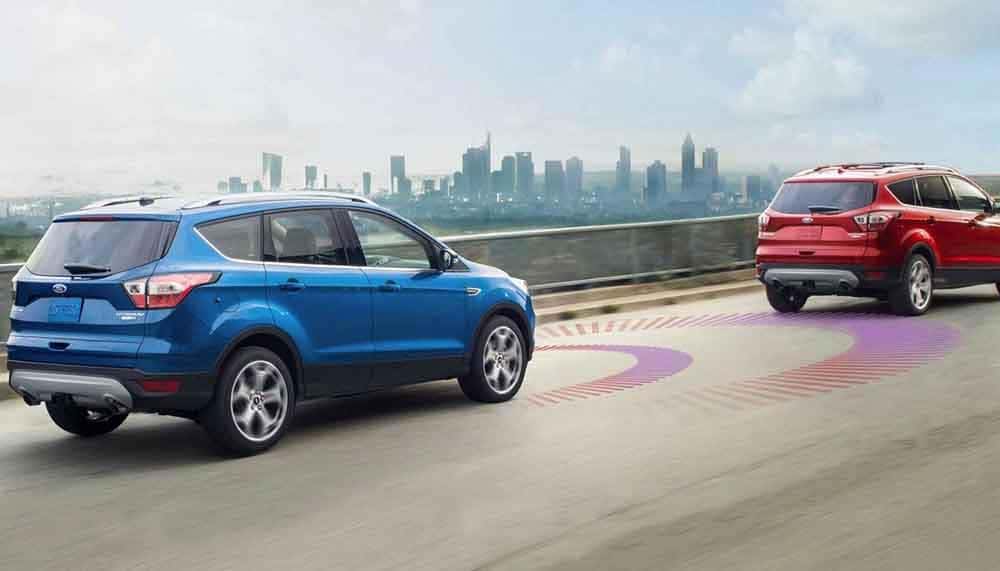 Find Your Next Compact SUV by Visiting Don Johnson Motors
If you're still not certain, why not arrange a couple of test drives? All you need to do is contact Don Johnson Motors.