How to Set Up Uconnect

Uconnect technology offers a ton of infotainment, convenience, and safety features, but you have to connect your phone to Uconnect to use all of its features. If you have this technology, you need to learn how to set up Uconnect and how to pair your phone, and we're here to walk you through the process.
Quick and Easy Uconnect Setup
You can set up Uconnect whether you're in your driveway in Cumberland or by the side of the road between Rice Lake and Hayward.
To register with the in-vehicle assist button, simply:
Push the Assist button on your rearview mirror.
Select the Uconnect Care icon on your touchscreen.
Let a Uconnect Care agent register your vehicle and handle the details.
To register online, simply:
Press the Uconnect apps button and select Register by Web.
Enter your email address.
Check your inbox for a link to continue your registration.
Create an account and start your trial.
How to Connect Phone to Uconnect
Now you have Uconnect set up, you'll need to learn how to pair your phone. All you need to do is follow these instructions:
Press your vehicle's Uconnect button.
After the voice prompt, say "setup" and then "phone pairing."
Say "pair a phone," then enter the four-digit PIN for your UConnect system (find this in your vehicle's manual).
Say "yes" to confirm your PIN.
Give a name for your phone at the prompt, then assign a priority number.
Enable Bluetooth on your phone and select the option to search for new devices. Your phone should display "Uconnect" in the Bluetooth menu.
Select "Uconnect" and enter the system's PIN. Uconnect should announce "pairing complete." Your phone is now paired.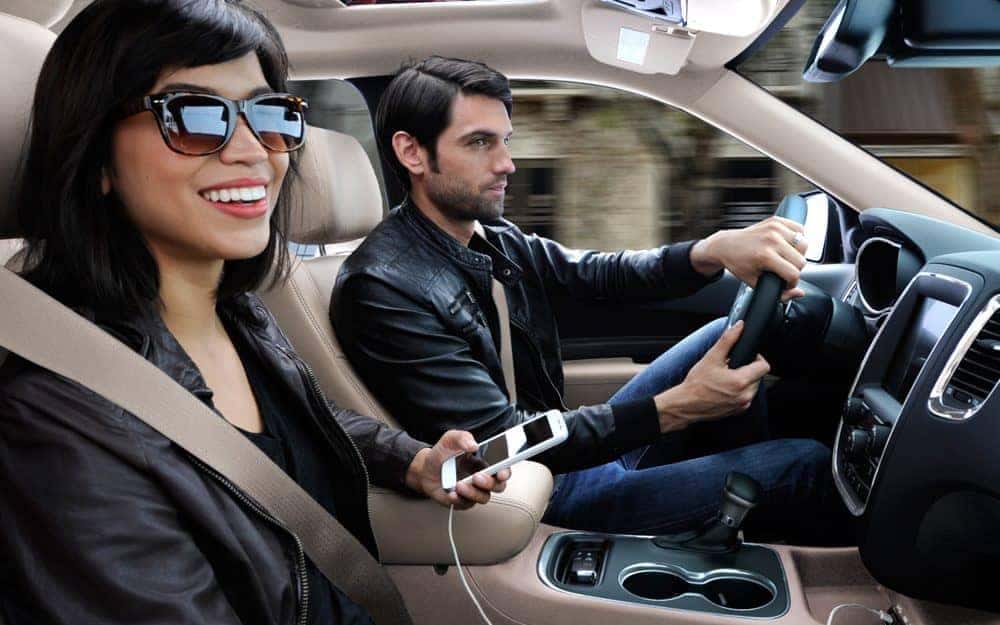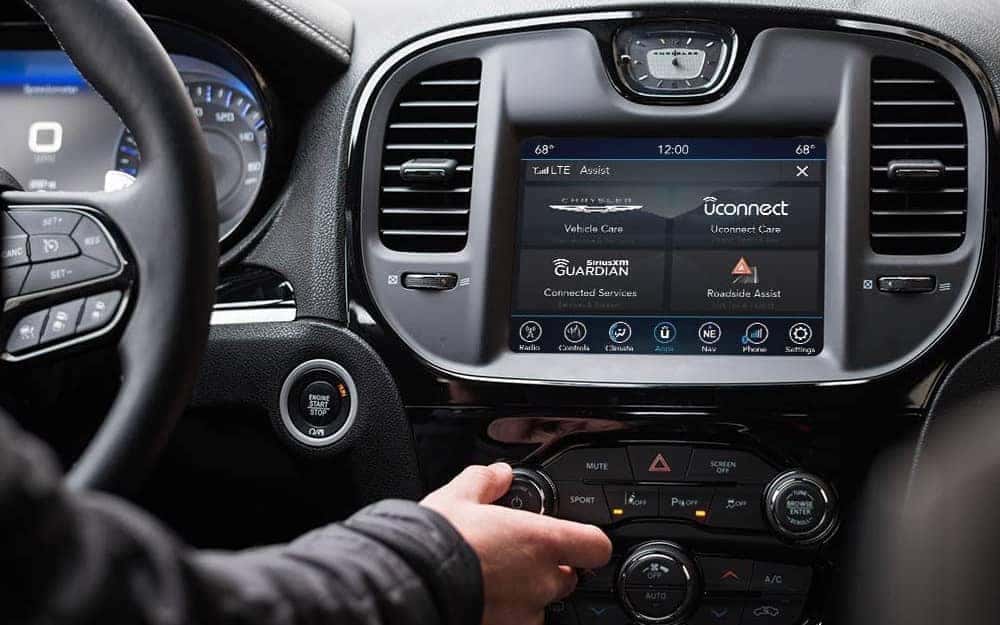 How to Update Uconnect in Seven Steps
Updating the Uconnect system in your vehicle ensures optimal performance while also preventing security leaks. So, it's essential that you know how to perform a Uconnect software update — or have updates performed by our talented CDJR staff at Don Johnson Motors. Here's a DIY guide on how to update Uconnect yourself:
Visit the Software Update page on Uconnect's website and enter your VIN. You should be able to find this at the bottom of your vehicle windshield or possibly in the driver's door jamb.
Watch the video tutorial on how to update your Uconnect system or read through the steps listed.
If you have a Windows computer, you will be prompted to download the Akamai NetSession Interface. That said, Akamai is not necessary, as it simply helps you manage multiple files at once. Do you have just one update to perform? You should not need Akamai.
Locate the update download button, but do not left-click it. Instead, right-click it and save the files in a ZIP file format.
Use a 4 GB USB drive to move each ZIP file individually. The Uconnect system only accepts 4GB drives, so if you have lots of updates to make, you'll need to open each ZIP file individually, move it to your drive, update it into the vehicle, bring it back, empty it, and begin again. This also applies to any subfolders, too.
Next, remove any connected SD card or USB ports from your car and insert the drive. Set the ignition to Run. (If you have push-button-start equipped, keep your foot off the brake and press the button twice to reach Run). Note that each file could take up to 15 minutes to upload.
Obtain an anti-theft code — this is something only available at a CDJR dealership. Make sure you get the code before beginning the update. Note: if you get the code wrong three times, you have to wait for half an hour before you can retry updating again.
Make the Most of Uconnect Today
Uconnect is just one of the things that makes Chrysler, Dodge, Jeep, and Ram technology stand out, so it makes sense to make the most of it. For more Uconnect setup advice or assistance, don't hesitate to contact us today or visit our showroom in Rice Lake. Interested in learning more about the ins and outs of CDJR models? Find out how to reset your RAM 1500 check engine light online.