Chevrolet MyLink Setup

If you've bought a new vehicle with Chevrolet MyLink, congratulations! Now you need to get your smartphone connected so you can take advantage of all the fun features you have at your fingertips. Read on for a quick overview of what your Chevy MyLink system can do and how you can customize your home screen, so your favorite applications are easy to find and use when you want them.
Getting Connected
Turn on the vehicle and in-dash touchscreen radio. Make sure your Bluetooth is on and your phone is discoverable (or use the USB connection), then follow these steps:
Press the phone button on the MyLink Screen.
Select "Pair Device."
Select "Chevy MyLink" from the phone's Bluetooth menu.
Your phone will display a message with a pin number — enter this number into the vehicle's touchscreen.
Push the "Yes" button on the MyLink screen.
You're set! You can now access your phone's address book, music, messaging, and, if you have an iPhone, Siri Eyes Free for hands-free infotainment control. This system makes it easier for drivers to ask for directions to that new Hayward hotspot without taking their eyes off the road.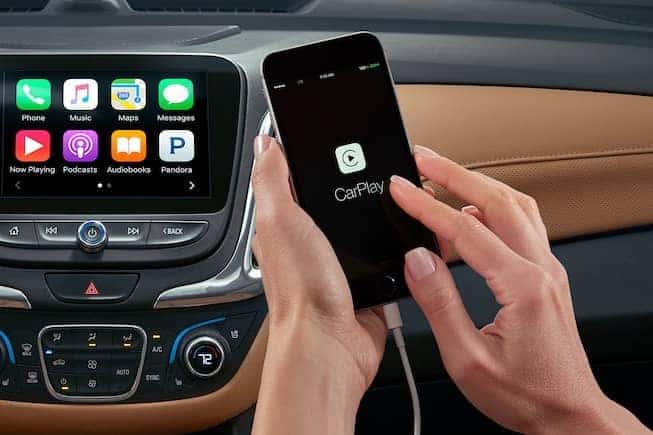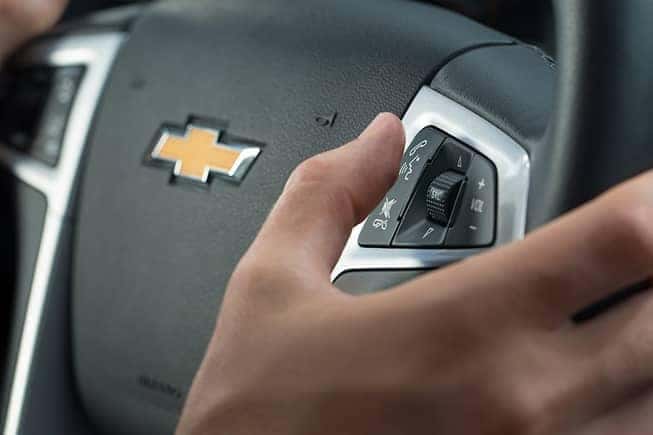 How to Add Apps to Chevy MyLink
Chevy MyLink can also be customized to include a variety of apps that make getting up-to-date music, news, weather, and information simple. All drivers need do is connect to the OnStar 4G LTE wireless service or another mobile hotspot and press the SHOP icon to browse through the available apps compatible with their system. They can then choose their favorites and download them directly to the Chevy MyLink system. After download, apps can be arranged by simply holding the icon to enter EDIT mode and dragging the application to the desired location, just as you would on your smartphone screen. The same method can be used to delete certain applications, such as those you've downloaded by accident.
See Chevy MyLink in Action at Our Northwestern Wisconsin Dealerships
To learn more about the Chevrolet MyLink interactive audio and infotainment system, stop by one of the Don Johnson Motors locations in Rice Lake, Hayward, or Cumberland, WI and take a new Chevrolet out for a test drive. While you're at it, why don't you learn a little bit more about the myChevrolet mobile app? We think you'll love the freedom it brings you.