How to Program a Chevy Key Fob


Have you ever wondered how to program a Chevy key fob? You're not alone. Just about everyone near Hayward and Cumberland wants to be able to make the most of their GM vehicle's remote or keyless access capabilities. Here, we've put together a complete guide on how to program a key fob in Chevy vehicles from recent years.
---
How to Program the Key Fob in a Chevy: 5 Simple Steps
Gather up your key, along with any fobs that you wish to program. Then, follow these five steps to program your Chevy key fob today:

Unlock your car door manually using your Chevy key.
Make sure all of your doors are closed tight, then insert your key into the ignition.
Press and hold the unlock button, and turn the key to the "On" position.

(Your lights and radio should come on, but you shouldn't ignite the engine.)

Turn the key back to "Off," Then, turn it on again and off once more! When this is complete, release the Unlock button.

You should hear the locks engage and then disengage. This indicates that you can start the Chevy key fob programming process.

Take your Chevy key fob in hand, and hold down both the lock and unlock buttons at the same time.

Listen for the locks to engage and disengage once more. This will tell you that the key fob has been programmed successfully.
Programming a Chevy key fob at home may only work if you already have two working key fobs for your Chevy vehicle. If you have questions about your particular model year or vehicle, contact us or call us at (715) 475-1473 for information and assistance.
Remember, if you're having trouble with the process, you can always schedule Chevy service with Don Johnson Motors for rapid assistance. Whether you already have the fob that you wish to program, or you need to order a new key, we can get you started and program your Chevy key fob in a hurry. Get in touch with our Chevy parts department for more.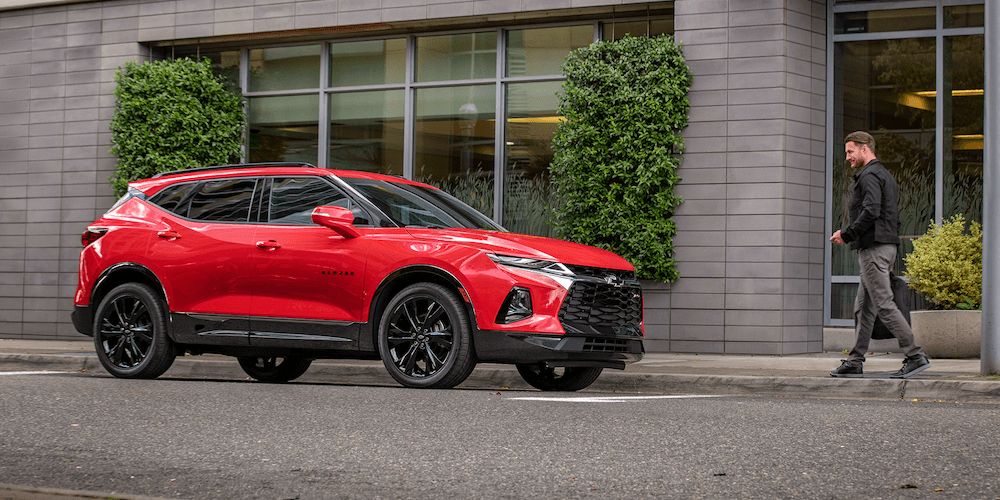 ---
Come to Don Johnson Motors for More Chevrolet Tips and Tricks!
Whether the Chevy you drive is new or used, you can count on the team at Don Johnson Motors to keep you moving forward. With three easily-accessible service centers near Rice Lake and Cumberland, it's easy to get the help you need.
Are you interested in getting even more utility out of your Chevy car, truck, or SUV? Find out how to use Chevy MyLink or program your HomeLink® system today! We also have details on how to program a Ford key fob or a Jeep key fob.
---
More About Chevrolet Model Features
There are truck bed sizes, and truck bed dimensions and each is a little different from the other. The dimensions, or measurements, of a truck bed will depend on the size you choose. Common truck bed size options include short beds, standard beds, or long beds. Don Johnson Motors is here to help you choose the right…

It's no secret that the Chevy Silverado is one of America's most-revered vehicles. Indeed, here in greater Wisconsin, many of us pride ourselves on our brand loyalty. Sometimes, an upgrade is simply nice. Well, in the case of the 2022 Silverado vs. 2021 Silverado, you'll be glad to know that this truck delivers the…

If you're searching Rice Lake for a spacious and comfortable new Chevy SUV for your family, we invite you to explore the 2021 Chevy Blazer interior at Don Johnson Motors. From the Chevy Blazer dimensions to the Chevy Blazer cargo space, there's a lot to love about this iconic SUV. Learn more about the 2021 Chevy Blazer…