Community Involvement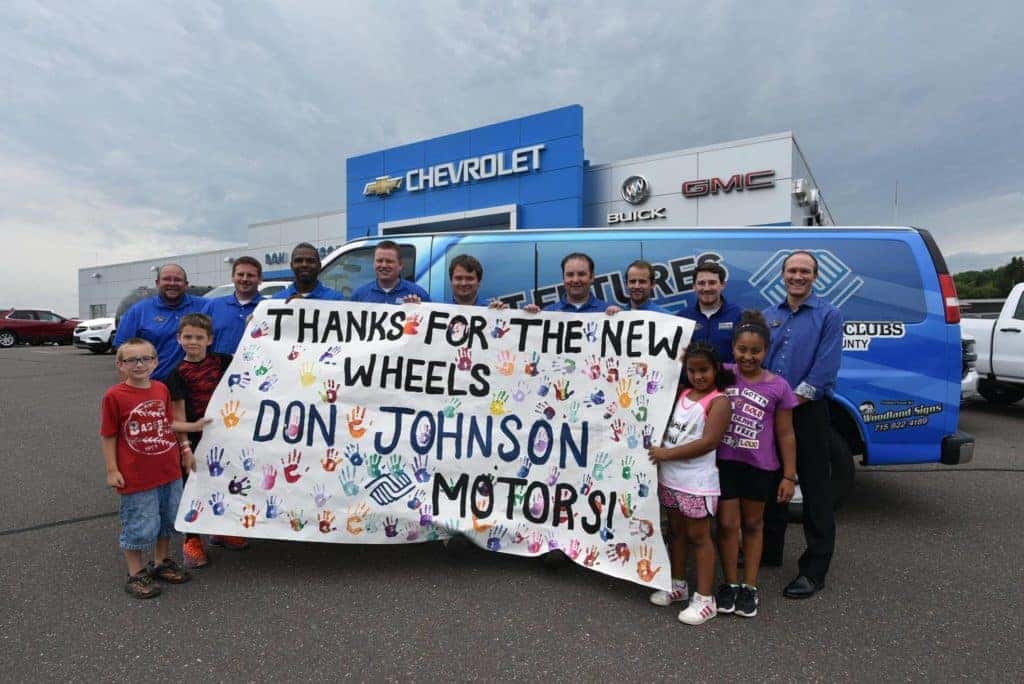 Don Johnson Motors is a fifth generation family business, serving the area's automotive needs for over 100 years.
We're proud to be a part of the communities we serve and are committed to supporting them through investments of time, energy, and financial resources. Below please find a sample of our community partners. We believe strongly in their causes and encourage you to support them wherever possible as well.
Community Partners
Cooperative Educational Service Agency Future Quest
Education Foundation of Birchwood
University of Wisconsin Barron Count Foundation
Auto Coalition for Traffic Safety
When it comes to protecting children around cars, the behavior of parents and other adults can be as important as seat belts and booster seats. Here are five ways parents are putting this safety feature into gear.
Child Passenger Safety
As children grow, how they sit in your car, truck or SUV should change. Save your child from injury or death by riding with your child the proper way.
Parents Guide to Buying and Using Booster Seats
Safety belts are not designed for children. Young children are too small for safety belts and too large for toddler seats. A booster seat raises your child up so that the safety belt fits right—and can better protect your child.