How to Setup Android Auto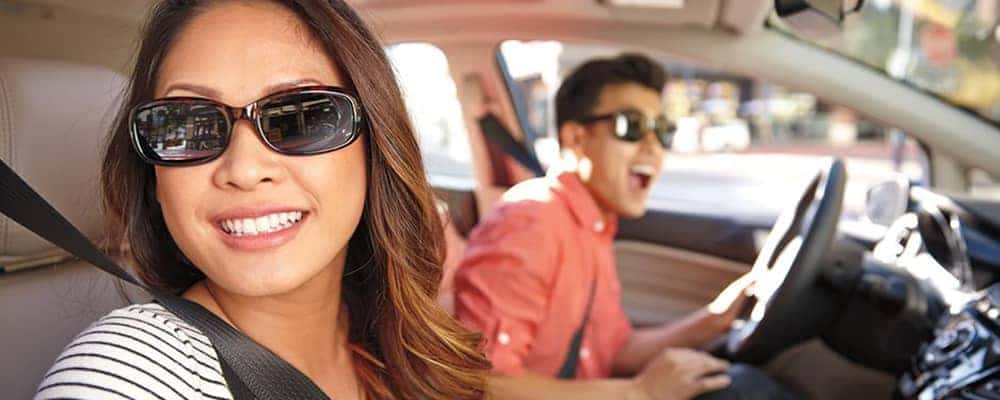 Knowing how to setup Android Auto means you can bring the apps, music, and contacts on your smartphone to your everyday drive. Need to learn more about Android Auto setup and use? This step-by-step guide can help!
Connecting to Android Auto on Your Phone Screen
First, make sure you phone is running Android 5.0 (Lollipop) and up, then follow these easy steps:
Go to Google Play and download the Android Auto app.
Make sure your phone has a strong and fast internet connection.
Open Android Auto and download any apps it requests, such as Google Maps.
Review and agree to the Safety Notice and Terms & Conditions.
Give Android Auto permission to access your phone's features and apps. Turn on notifications for the best experience.
If pairing with Bluetooth, select the right device and enable auto launch for Android Auto.
Connect to Android Auto on Your Car Display with USB
Again, make sure you have Android 5.0 (Lollipop) and up before following these instructions:
Go to Google Play and download the Android Auto app.
Make sure your phone has a strong and fast internet connection.
Download the Android Auto app from Google Play or plug into the car with a USB cable and download when prompted.
Turn on your car and make sure it's in park.
Unlock your phone's screen and connect using a USB cable.
Give Android Auto permission to access your phone's features and apps. Turn on notifications for the best experience.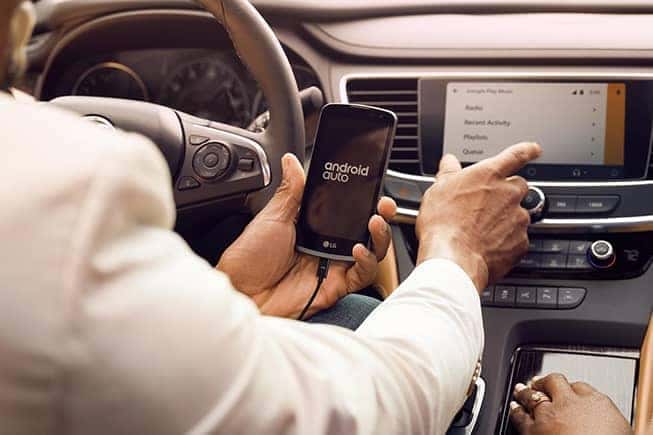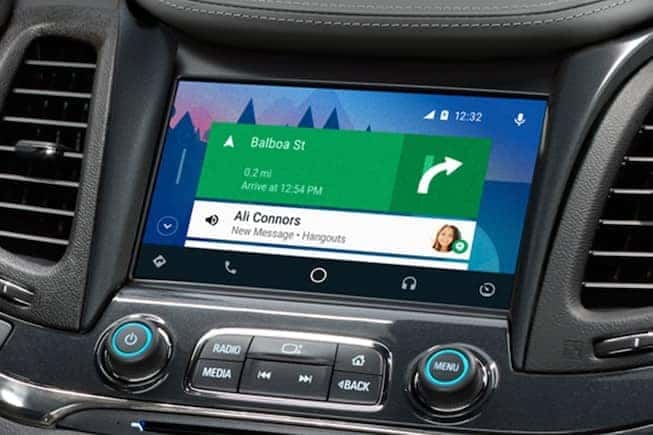 Connecting to Android Auto on Your Car Display Wirelessly
Make sure you phone and vehicle meet minimum requirements, then ensure your phone has a strong and fast cellular data connection.
Follow the same instructions for USB connection; also note that a USB cable must be used during the initial setup. When you next turn on the vehicle, Bluetooth will activate automatically. Note that wireless connections might take a few seconds.
Why Enable Android Auto?
Android Auto is a helpful in-car smartphone integration program that allows you to sync your Android phone with your vehicle in order to access key apps and features safely while on Rice Lake and Hayward roads. Though Android Auto used to be a wired-only feature, it now supports wireless connectivity for added convenience!
So, what exactly does Android Auto allow you to do? Here's a list of its most useful features and benefits that make enabling Android Auto highly beneficial:
Phone-Based Interface: Android Auto works off your phone. That means all your music, contacts, maps data, and more gets interfaced into the Android Auto system and onto your vehicle information screen/touchscreen infotainment system.
Simple to Enable: It's easy to learn how to enable Android Auto initially. What's more? After initial setup, it's easy to enable Android Auto every time you get in your vehicle. In fact, for most vehicles, Android Auto enables automatically when you get inside following initial setup.
Multiple Screen Options: With five different screens to choose from (phone app display, audio preferences display, Google Maps screen, etc), Android Auto puts everything you need within easy reach.
Seamless Integration: Android Auto is designed to help you do things like send and receive text messages by using your voice, get directions, and more all seamlessly, as a natural extension of your Android phone rather than another clunky interface to operate.
How to Use Android Auto
There are a number of functions for Android Auto services in your Vehicles vehicle. Given that Android Auto is a full-on smartphone integration platform, it lets you do things you'd normally do on your phone from your vehicle's infotainment interface. Here's how to use Android auto to mirror the screen of your phone and perform four main functions:
Get Directions: To get directions with Android Auto, you can either use voice command capability to find a point of interest (e.g. "Find me the nearest pizza place"), or select "Maps" from the home screen and input an address. Android Auto directions will automatically queue up, but you can alter your route as needed. Did you know you can not only use Google Maps but also 3rd party apps like Waze for Android Auto directions? Plus, the directions will display right on screen (Android Auto mirror screen functionality makes sure of this).
Make and Receive Calls or Texts: Looking for a convenient way to stay connected with friends, family, or business associates while on the road? Wherever your travels take you, it's easier to safely call or text without taking your attention off the road with Android Auto. Hands-free calling and texting has never been easier.
Play Media: Whether you're looking to catch up on the latest chapter in your audiobook, stream your favorite podcast during a long trip, or simply listen to your go-to music playlist, you can stream a wide range of media with Android Auto! Android Auto music apps aren't just limited to your phone's internal music app. You can also access 3rd party apps like SoundCloud, YouTube Music, Spotify, and even Apple Music!
Use Google Assistant: Google Assistant on Android Auto opens the world up to you while behind the wheel. All you need to do is say "Hey Google," and voice command functionality will let you dictate commands like "Play my road trip playlist" or "Take me home."
Our Team Can Show You How to Enable Android Auto in Your Car
Whether accessing your music between Rice Lake and Hayward or calling contacts in Cumberland, enabling Android Auto brings you next-generation connectivity to today's adventures. Contact us today to find out more, or feel free to check out our Android Auto compatible models. If you're interested in new vehicle features, why not take a closer look at the MyBuick App or the Ford SYNC features.
More From Don Johnson Motors
There are truck bed sizes, and truck bed dimensions and each is a little different from the other. The dimensions, or measurements, of a truck bed will depend on the size you choose. Common truck bed size options include short beds, standard beds, or long beds. Don Johnson Motors is here to help you choose the right…

It's no secret that the Chevy Silverado is one of America's most-revered vehicles. Indeed, here in greater Wisconsin, many of us pride ourselves on our brand loyalty. Sometimes, an upgrade is simply nice. Well, in the case of the 2022 Silverado vs. 2021 Silverado, you'll be glad to know that this truck delivers the…

From the GMC Sierra Texas Edition to the GMC Sierra Denali, there have been plenty of impressive GMC Sierra 1500 trim levels available over the years. But what are thenew GMC Sierra trim levels for the 2022 model year? There's something unique available for every kind of Wisconsin truck shopper, you included. Ready to…