Which is Better: Jeep or Chevy?
There are plenty of things to consider when comparing Jeep vs. Chevy, including off-road performance, efficiency, and versatility. With that in mind, we've put together a broad overview of vehicles available with each brand. Anyone struggling to decide should read on to get an idea of how the land lies.
Why Choose Jeep?
Check out the Jeep lineup and you'll quickly discern their focus on crossovers and SUVs.
Current models include:
Jeep Wrangler
Jeep Cherokee
Jeep Grand Cherokee
Jeep Compass
Jeep Renegade
Jeep Wrangler JK
Jeep vs. Chevy: Off-Road Capability
If you want an SUV built around pure off-roading, the Jeep lineup is going to prove attractive, and the Jeep Wrangler takes the cake. Offering best-in-class capability and a score of off-road features, it's a model head and shoulders above the rest for serious exploration.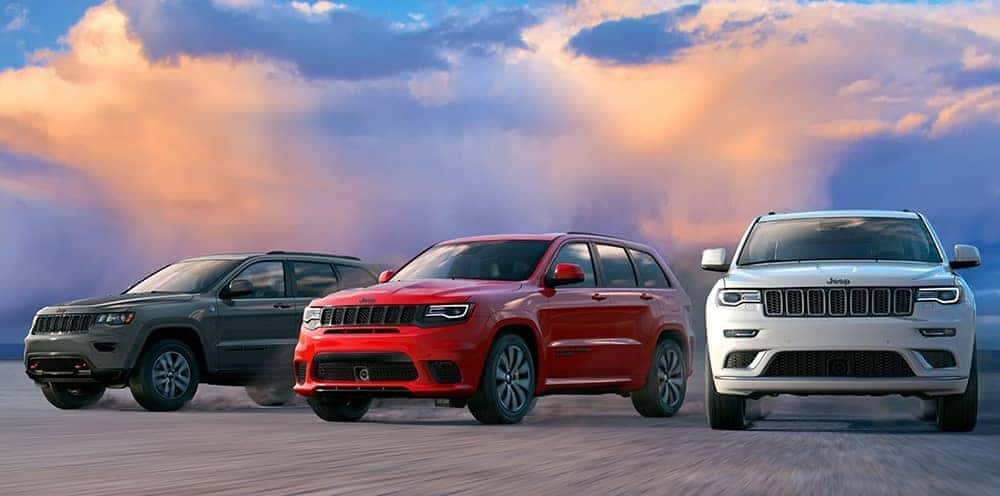 Jeep models are available in Trail Rated configurations to allow for backcountry adventures, but they're just as comfortable around Rice Lake or Hayward. Choose a model like the Cherokee or Grand Cherokee as your main family vehicle or pick up a Renegade for ultra-modern styling and a city-focused drive.
Our New Jeep Inventory
Why Choose Chevy?
Even a cursory look at the Chevy lineup shows a far more versatile selection of vehicles:
Spark
Sonic
Cruze
Malibu
Impala
Volt
Bolt EV
Camaro
Corvette
Trax
Equinox
Traverse
Tahoe
Suburban
Colorado
Silverado
Offering a wider range of models, there's really no single area in which Chevy falls behind, though they don't have quite the same off-road focus as Jeep.
If you want a work-ready truck, opt for the Silverado or Colorado. For electric power, try the Bolt EV. If you need a popular sedan, try the Cruze or Impala. Rather have something smaller? Come test drive the Spark. If you want a more versatile set of vehicles that offer a more flexible approach to driving, Chevy is probably going to come out ahead of Jeep.
Our Chevy Inventory
Compare Jeep vs. Chevy Off-Road Features and More at Don Johnson Motors
Whether you're looking at the latest Chevys or the new lineup of Jeep models, the team here at Don Johnson Motors can help. For more advice or assistance, contact us today.