It doesn't matter if you drive a Ford, Chevy, GMC, RAM, or Jeep, Don Johnson Motors understands the appeal of the lift kit, but do you know how to lift a truck? Rice Lake Drivers often ask us, "How do I lift my truck?" Find out the difference between suspension lift kits, body lift kits, and leveling kits here, and if you have questions about how to lift a truck, contact the service center at Don Johnson Motors.
---
What Tools Do You Need to Lift a Truck?
These are the tools you'll need to install a lift kit:
Screwdriver
Vehicle jacks and jack stands
Socket wrench
Torque wrench
Lug wrench
It's wise to have a pry bar and a hammer on hand as well, in case there are any old parts that you have trouble removing. You might also want to have some WD-40 available to loosen tight joints. Remember, this is just the minimum necessities. If you have access to a full shop, you might as well use it. If you need any truck parts or accessories, or still need to purchase your lift kit, contact the parts department at Don Johnson Motors near Cumberland.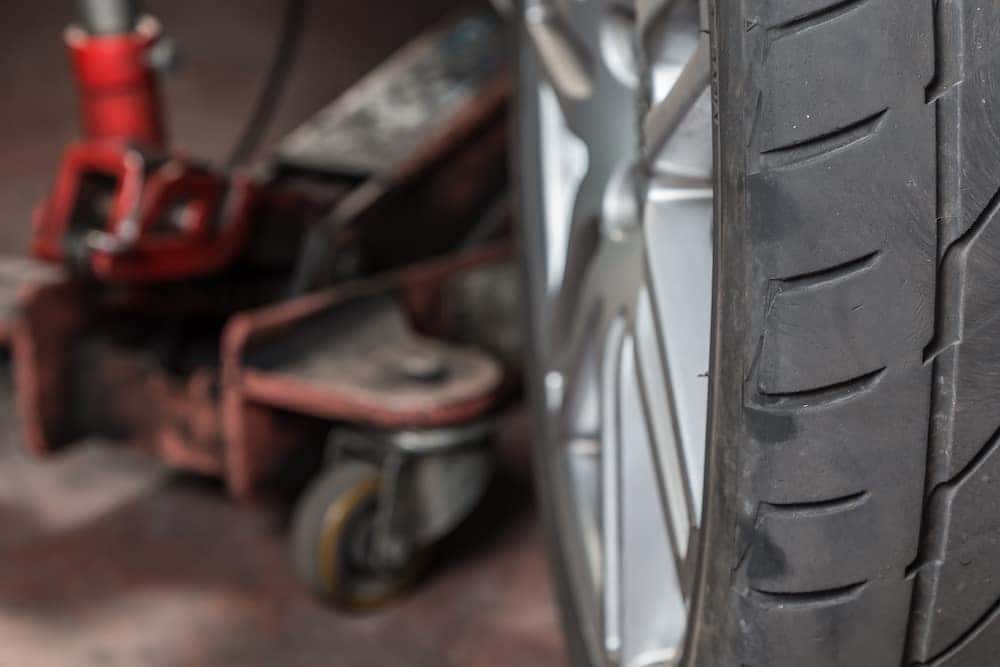 ---
How Do I Lift My Truck? A Step-by-Step Guide
Keep in mind that no set of online instructions should replace the instruction manual that was included with your lift kit when you bought it! The steps below are designed to give you just a summary of the process, so you can decide between DIY and professional installation at Don Johnson Motors. Make sure that you have a lift kit that is proper for your truck's specifications. Then, follow the steps below. Soon, you'll know how to lift a truck!
Remove the negative battery cable.
Loosen your lug nuts so that the tires are easier to remove once your truck is off the ground.
Use your jack and jack stands to raise the vehicle. The process may take a while, so you'll want to be careful to make sure that the vehicle's center of gravity is right where it should be.
Remove all your wheels and tires and set them safely aside.
Remove the old U-bolts, shocks, and springs.
Attach the new bolts, shocks, and suspension according to the instructions on your lift kit.
Use a torque wrench to make sure that all pieces and bolts are tightened securely according to the instructions.
Attach your old tires, or attach a new set of bigger tires.
Lower your truck carefully, bringing it down little by little, and keep it as level as possible as you bring it near the ground.
Depending on the magnitude of your modifications, you may also need to install a longer driveshaft, a new transfer case, or other additional essential components.
Your lift kit should now be installed, but before you start off-roading around Hayward, it's a good idea to schedule an inspection at Don Johnson Motors.
---
Get Your Truck Lifted at Don Johnson Motors Today
By now, you should have a general idea of how to lift a truck. The next time someone asks, "How do I lift my truck?" you might even be able to help them! However, if you want to take the quicker, easier, and less risky route, schedule service at Don Johnson Motors. What are you waiting for? Give us a call!
---
More From Don Johnson Motors
The all-new 2022 Ford Maverick pickup truck not only offers incredible power and handling, but great interior features, safety, and much more. For Hayward drivers who are looking for a new capable pickup truck, start by exploring the 2022 Ford Maverick specs. At Don Johnson Motors, we'll help you explore the Ford Maverick engine specs and much…

The Ford F-150 Lightning is the newest addition to the best-selling truck lineup in the United States, and this model is positively electric. In fact, the all-electric Lightning is completely gas-free for an ultra-efficient ride that doesn't compromise on strength. Take a closer look at the 2022 Ford F-150 Lightning specs below, and learn…

The new Ford F-150 Lightning offers an electric twist to one of the most popular pickup models in the world, and this gas-free trim is available in four different series to suit your preferences. From the Pro to the Platinum, which of the 2022 Ford F-150 Lightning configurations is right for you? Explore the…