How Often Should You Change Your Oil?

Keeping up with regular oil changes is important if you want your vehicle to run smoothly for many years to come. Years ago, it was recommended that drivers bring their vehicle in for an oil change every 3,000 miles. However, because there have been so many advancements in automotive technology and motor oil quality, this task does not have to be performed as often. Today, most vehicles can go around 7,500 and 10,000 miles between oil changes. To learn how often you should change your oil for your particular make and model, it is a good idea to consult your owner's manual.
---
Oil Change Frequency Recommendations
While getting an oil change every 7,500 to 10,000 miles is acceptable for most vehicles, there may be outside factors that affect how often this service should be performed. If any of these circumstances apply to you, you may want to bring your vehicle to Don Johnson Motors for an oil change more frequently.
Commercial use
Off-roading
Heavy towing
Racing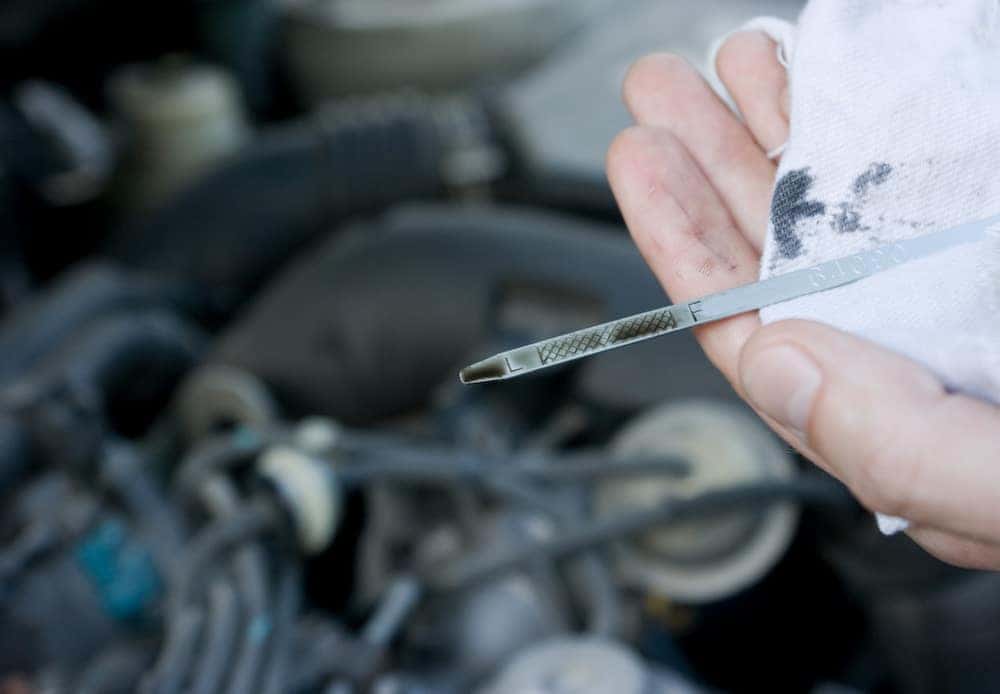 ---
Additional Oil Change Tips
There are a few more things drivers in the Rice Lake and Hayward areas should know before getting an oil change.
Your vehicle should have an oil change at least twice a year, even if you rarely drive the car. Oil breaks down over time, and this happens even when the car is not in use.
At the time of an oil change, the oil filter should also be replaced. You can always stop by the parts department at Don Johnson Motors for an oil filter if you're doing a DIY oil change.
If you are debating whether to opt for synthetic or conventional motor oil, once again take a look at your owner's manual. Some vehicles require synthetic oil. Is yours one of them?
---
How Often Should I Check My Oil Level?
It is a good idea to check your oil level at least once a month. That way, you can catch any leaks before they become a major issue. If your vehicle does not have enough oil, it can lead to costly repairs down the road. Be sure to check for any change to your oil's color, as well as the appearance of any metal particles in the oil. These can also be indicators that there could be a larger problem. If you notice these issues, set up a service appointment as soon as possible.
---
Trust Don Johnson Motors for Affordable and Reliable Oil Changes
At Don Johnson Motors, oil changes are quick and affordable. Set up your next appointment at your convenience or contact us with any questions. We are your source for automotive service tips.
---
More From Don Johnson Motors
The Chevy Blazer is back, and it's bolder than ever! It's sophisticated, yet athletic, exterior is sure to gain more than a few admiring glances on the roads of Rice Lake, and the 2020 Chevy Blazer exterior colors are just one of the many reasons so many people are falling in love with this stellar…

Are you dreaming of driving a new light-duty but tough pickup truck around Rice Lake? If so, check out the 2020 RAM 1500 trim levels. With six trim models starting at only $34,145 MSRP, there's a vast selection of features, configurations, and prices to choose from. Read more about the 2020 RAM 1500 trim levels below. View…

Are you looking for a midsize pickup truck in the Rice Lake area that is stylish, bold, and can handle heavy loads? The Ford Ranger's towing capacity is 7,500 pounds, and the Ranger's max payload is 1,860 pounds, best in its class! All things considered, the 2020 Ford Ranger is everything that Hayward drivers want in a…