How Many Miles Do Tires Last?

If you have new tires from the vehicle manufacturer or you have recently purchased high-quality replacement tires, you can expect your tires to last somewhere around 50,000 miles. However, keep in mind that how you drive could affect how long your tires last. Learn about the factors that can play a role in tire longevity as well as how to maintain your tires with the experts at Don Johnson Motors.
---
What Factors Affect the Lifespan of Your Tires?
The questions "how many miles do tires last" and "how many miles should tires last" could have a different answer. There are numerous factors that could cause these numbers to fluctuate. Learn about some of the more common ones below.
Type of tire: High-performance tires may do a better job of gripping the road, but because of that, they wear down more quickly than all-season tires.
Treadwear rating: Your tires are given a treadwear rating. This number is designed to rate the life expectancy of the tire treads.
Drivetrain: Do you drive a FWD, RWD, or AWD vehicle? The answer could affect the lifespan of your tires because the drivetrain you have could cause your tires to wear differently. That is why regular tire rotations are so important.
Road conditions: Do you do a lot of off-road driving or encounter a lot of construction during your daily commute? What if you regularly drive through snowy or icy conditions? Your tires could end up wearing more quickly.
Terrain: If you live in a hilly area, more friction on the tires is needed to prevent your vehicle from slipping backward. This can also lead to more tire wear.
Driving habits: If you do a lot of hard braking or quick stops, your tires will not last as long as they would have if you accelerated gradually or coasted a bit before braking.
---
Tire Care Tips to Keep Your Wheels Rolling Smoothly
Driving a little more cautiously is just one way to help preserve the life of your tires. Listed below are a few more helpful hints.
When you stop to fuel up your vehicle, it is a good time to also check your tire pressure.
Ensure that your tires have the proper tread depth and check for excessive wear and tear.
To make sure your tires wear evenly, keep up with regular tire rotations.
Stick to the recommended maintenance schedule for your vehicle.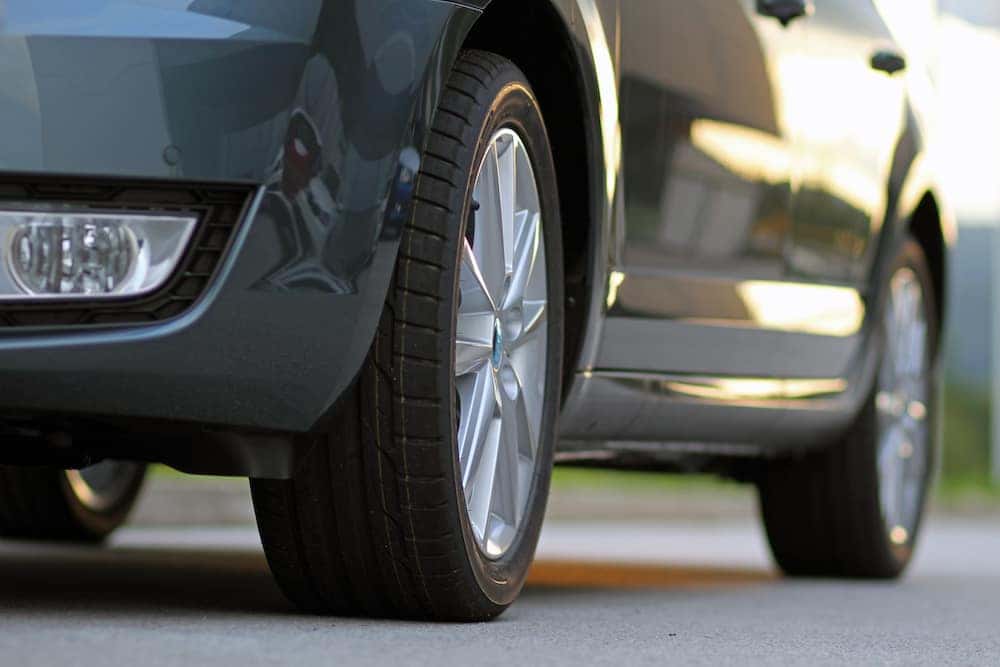 ---
Don Johnson Motors Can Help with All of Your Automotive Needs
If you would like to know more about prolonging the life of your tires, or you have other questions about vehicle maintenance, do not hesitate to reach out to the team at Don Johnson Motors. We would be happy to help keep your vehicle running smoothly for many years to come.Also take a look at how long brakes should last.
---
More From Don Johnson Motors
It's that time of year when there's a nip in the air, beautiful colors on every tree, and lots of fall fun to be had. The pumpkin patches near Rice Lake have it all, from hay rides to corn mazes and animal petting zoos. Take a break from football and bring the whole family out to…

There are truck bed sizes, and truck bed dimensions and each is a little different from the other. The dimensions, or measurements, of a truck bed will depend on the size you choose. Common truck bed size options include short beds, standard beds, or long beds. Don Johnson Motors is here to help you choose the right…

It's no secret that the Chevy Silverado is one of America's most-revered vehicles. Indeed, here in greater Wisconsin, many of us pride ourselves on our brand loyalty. Sometimes, an upgrade is simply nice. Well, in the case of the 2022 Silverado vs. 2021 Silverado, you'll be glad to know that this truck delivers the…