Rice Lake Fishing: What You Can Catch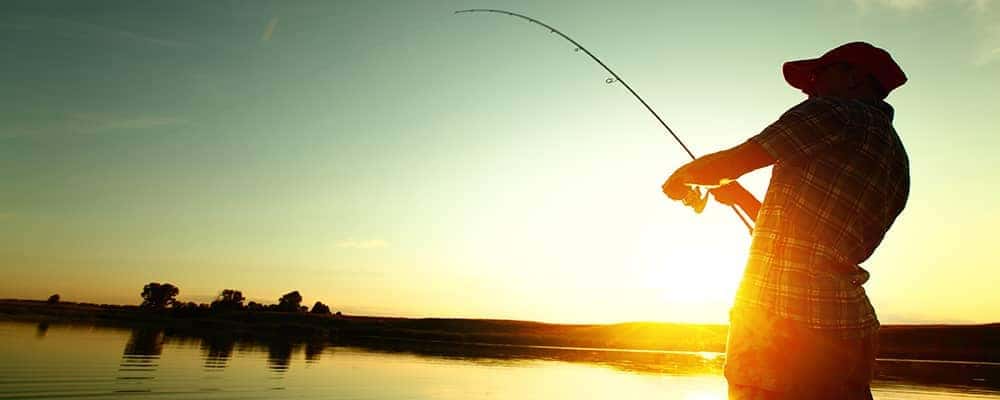 Rice Lake fishing is some of the best Wisconsin has to offer. Whether you're looking for bass, walleye, or bluegill, you'll find the fish biting at this fantastic multi-species fishing destination. Let's take a closer look at why the state's top fishers love making time for Rice Lake.
What Can You Catch When You Fish at Rice Lake?
Muskies: Wisconsin fishers know that more world records for catching muskies have happened here than anywhere else in the world. Summer is a great time to catch them, but we also get some of the best muskie fishing during the fall months.
Bluegill: Rice Lake's huge population of bluegill can be caught from numerous ice houses during the winter months or in waters that are 6 to 15 feet deep during the summer.
Largemouth Bass: Visit Rice Lake from early May to late June and then early September to mid-October for your best chance of catching a Largemouth Bass. They'll be attracted by spinnerbaits, topwater, live bait, plugs, and streamers
Northern Pike: The Northern Pike loves cooler waters, so Wisconsin sees plenty of them. You'll find a wide variety of size classes in Rice Lake, and you can catch them during late spring, early summer, and late summer.
Crappie: Extremely plentiful on Rice Lake, crappie hang around deeper water in the summertime and in deeper holes during the winter. We'd suggest fishing at sundown and into the night.
Walleye: Look to Rice Lake's shallow water during the night to catch walleye with minnows, leeches, and night crawlers.
If you're thinking about visiting during the winter, don't assume that means nothing more than a bucket, luck, and a hole in the ice — there are plenty of furnished fish houses available for rent, and more than a few are equipped with sleeping accommodations for all-night angling.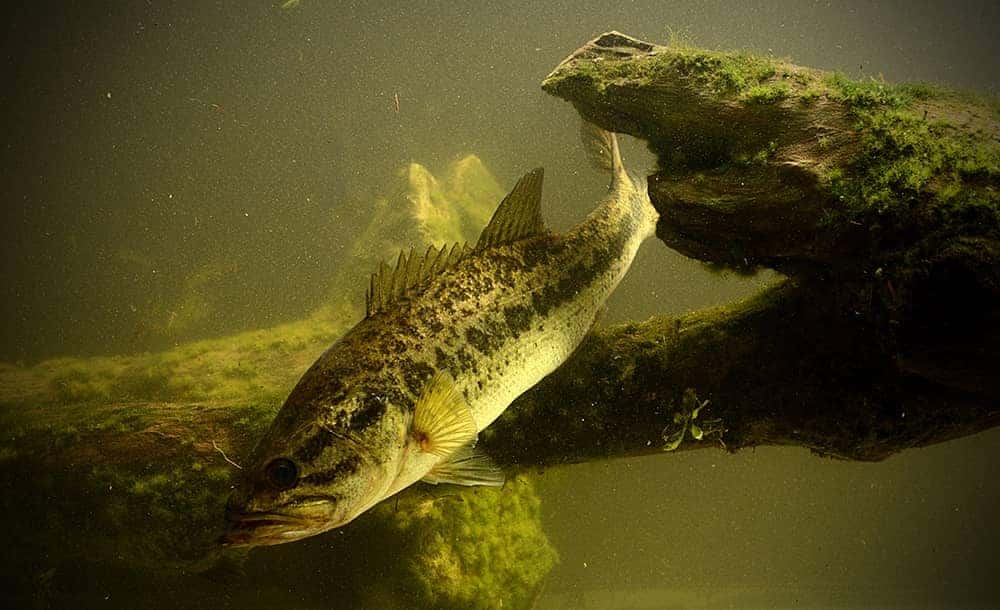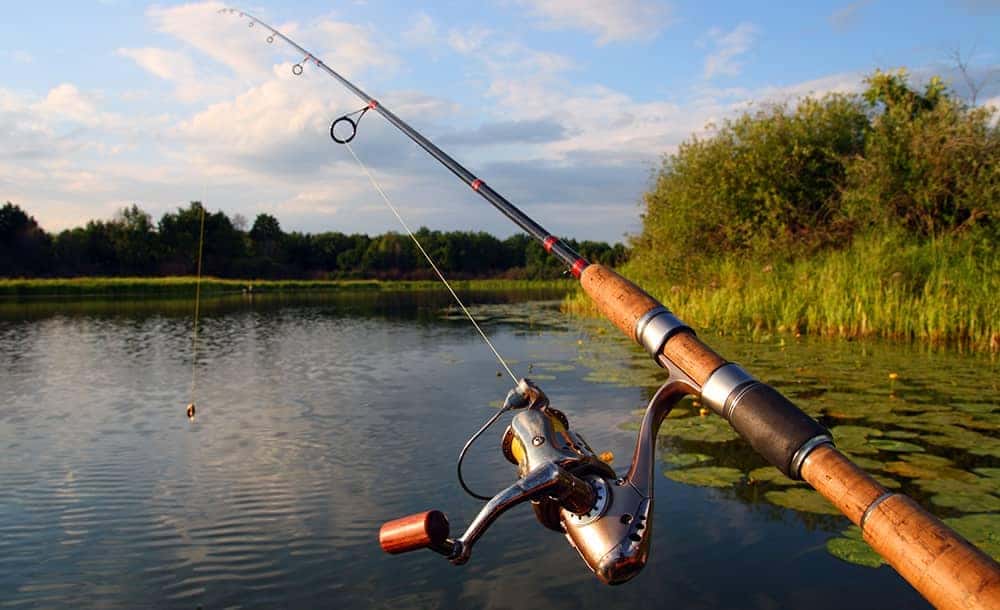 Rice Lake Fishing Tips
When fishing in the best walleye lakes in Northwest Wisconsin, you may be wondering about the best techniques to use for the most successful fishing trip. That is why we have provided a couple of helpful Rice Lake walleye fishing tips as well as Rice Lake crappie fishing tips.
When fishing for walleye, you will want to use live bait. Common options are minnows, leeches, and nightcrawlers.
If the walleye bite is timid, you may want to try using walleye rigs. Some of the best options to try to include a live bait rig, slip bobber rig, and a spinner rig.
If you do not have the option of using live bait, opt for lures like soft plastics and crankbaits. Curl tail grubs are a popular choice.
If you are fishing for crappie, try using giant jigs, typically used when fishing for bass.
Depending on the season, you will need to adapt your technique when fishing for crappie. The fish are spawning in the winter, so you will find them in shallow areas near the shore. During the winter, it is best to try ultralight spinning and fly tackle. Outside of that time, you will need to travel to deep water offshore to find them. Here, you will want to try drifting and trolling.
Talk to Don Johnson Motors for Any Further Advice or Information
Here at Don Johnson Motors, we're always thrilled to fill visitors and locals alike in on the best things to do around Rice Lake and surrounding communities. If you'd like to find out more, don't hesitate to contact us today. Learn about some of the top lakes around Hayward.
More From Don Johnson Motors
There are truck bed sizes, and truck bed dimensions and each is a little different from the other. The dimensions, or measurements, of a truck bed will depend on the size you choose. Common truck bed size options include short beds, standard beds, or long beds. Don Johnson Motors is here to help you choose the right…

It's no secret that the Chevy Silverado is one of America's most-revered vehicles. Indeed, here in greater Wisconsin, many of us pride ourselves on our brand loyalty. Sometimes, an upgrade is simply nice. Well, in the case of the 2022 Silverado vs. 2021 Silverado, you'll be glad to know that this truck delivers the…

From the GMC Sierra Texas Edition to the GMC Sierra Denali, there have been plenty of impressive GMC Sierra 1500 trim levels available over the years. But what are thenew GMC Sierra trim levels for the 2022 model year? There's something unique available for every kind of Wisconsin truck shopper, you included. Ready to…