Read Our Checklist for Buying a Pontoon Boat
Anyone looking to get out on the water should check out our checklist for buying a pontoon boat before they make the investment. Just use this guide to buying a pontoon boat to help find your perfect model, and you'll be enjoying the lakes of northwestern Wisconsin in no time.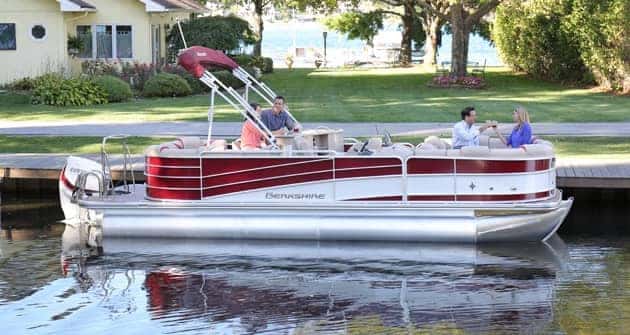 How Many People Are You Taking?
Some people buy pontoons to get out on the peace of quiet of the water by themselves, while others like being able to host large get-togethers. With that in mind, start by thinking about how many people you'll generally be taking.
For 1 to 5 people, look for 15 feet or less
For 6 to 10 people, look for 16 to 21 feet
For 10 to 16 people, look for 21 to 28 feet
What Kind of Floorplan Do You Need?
The type of floorplan is just as important as its size. This really comes down to what the boat is going to be used for.
If you're hosting parties, an open floorplan with seating around the corners is probably best. For families, slides and changing stations are a nice idea. If you're mainly going to be fishing, look at floorplans built specifically with that in mind.
Do You Want 2 or 3 Pontoons?
It used to be that most pontoon boats used 2 pontoons, but triple pontoons (or Tritoons) are becoming more popular.
If you'll be fishing, cruising, and occasionally tubing, 2 pontoons should be fine.
If you'll be tubing, water skiing, or hitting rougher water, 3 pontoon might be better.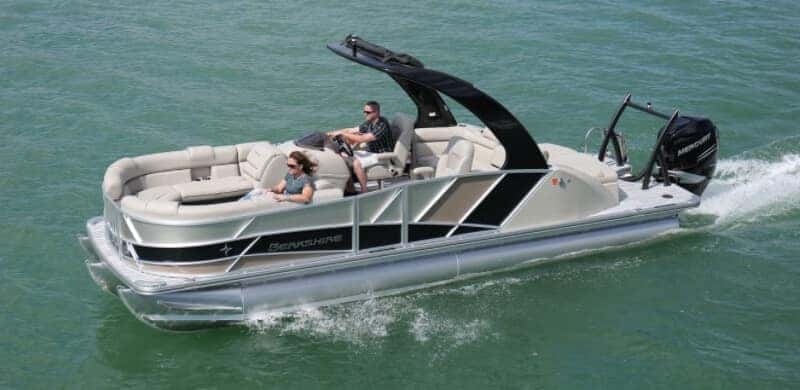 How Much Speed Do You Need?
Finally, think about how much power you need.
For relaxed cruising, 40 hp is fine.
For faster rides, look around 150 hp.
For tubing, water skiing, and extreme speed, look around 300 hp.
Many buyers place too much priority on horsepower — keep in mind that a more powerful engine can really push up a pontoon boat's price.
Find Your Pontoon Boat at Don Johnson Motors
Whether you want to compareBerkshire watercraft against rival models or compare specific classes likeBerkshire CTS Series vs. South Bay STS Series or Berkshire CTS Series vs. Berkshire STS Series, the team at Don Johnson Motors can help.Contact us today to learn more.