How Does a Diesel Engine Work?
Internal Combustion Engines: Know the Basics
If you want to understand how a diesel engine works, you'll need to have a grasp of the basic mechanics which define internal combustion engines. Both gasoline-powered engines and diesel engines have the following characteristics:
Unlike an external combustion engine, where energy is produced before it is routed to the engine, an ICE transforms fuel into power within its primary components: its cylinders.
After fuel and oxygen have been taken into the internal combustion engine's cylinders, heat is required in order to ignite the fuel and generate force.
How does transformation take place? In most engines, the downward motion of the piston draws air into the cylinder, and the upward commotion compresses it, triggering ignition by one of a few methods.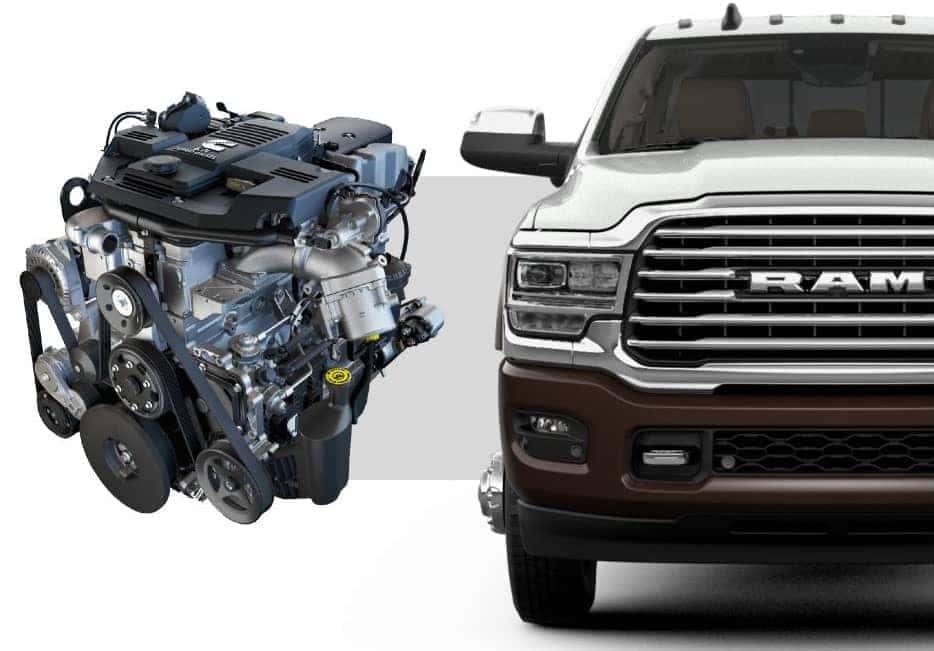 ---
Diesel vs. Gas Engines
For many drivers, the easiest way to conceptualize a diesel engine is by comparing it to the more familiar gas-powered engine. Although both are internal combustion engines, there are a few key distinctions to be aware of:
An engine that's driven by gasoline generally compresses air to be 10 times denser than regular atmospheric pressure, meaning it has 10:1 compression ratio. A diesel engine goes even further, compressing air to be 15-25 times denser than it is in the open atmosphere, meaning it has a 1.5x-2.5x higher compression ratio than that of a gas engine.
Since the air in a diesel engine's cylinders is so compressed, it often gets much hotter than the air in a gasoline-powered engine.
For this reason, the answer to the question, "Do diesel engines have spark plugs?" is almost always no. Since the air in a diesel engine's cylinders is so hot, the injection of fuel alone is enough to ignite the chamber.
The simplicity of the diesel engine's design (i.e. the absence of spark plugs) is one of the factors that make it up to 40% more efficient than a comparable non-diesel engine. The other factor is the diesel engine's lower relative temperature, meaning that less energy is being exhausted as heat.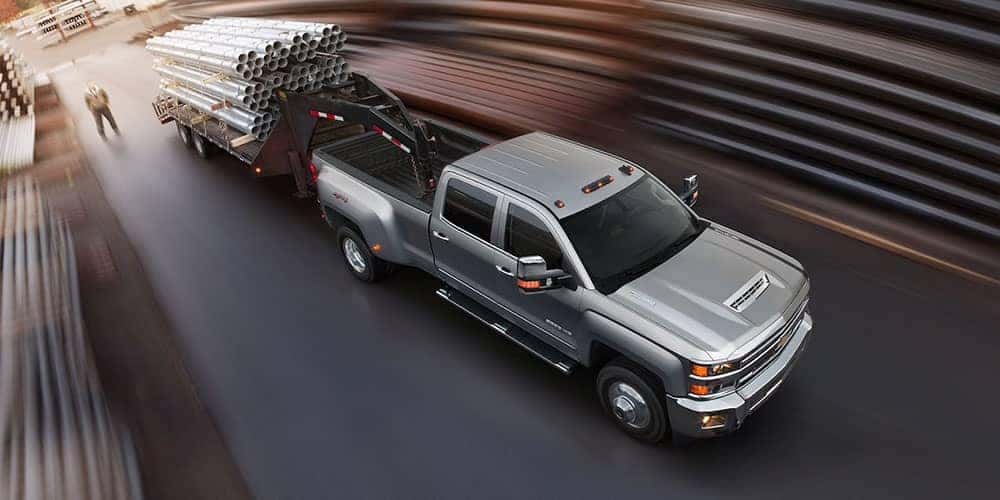 ---
Find Your Diesel Truck at Don Johnson Motors!
At least in the United States, drivers who want to know how a diesel engine works are often on the hunt for the perfect new truck! Compare the pros and cons of gas vs. diesel trucks with Don Johnson Motors.If you've already made your decision, check out our list of the best diesel trucks, or start exploring our new diesel truck inventory right away! No matter which model you choose, we can't wait for you to schedule a test drive.
Learn More at Don Johnson Motors
The Chevy Blazer is back, and it's bolder than ever! It's sophisticated, yet athletic, exterior is sure to gain more than a few admiring glances on the roads of Rice Lake, and the 2020 Chevy Blazer exterior colors are just one of the many reasons so many people are falling in love with this stellar…

Are you dreaming of driving a new light-duty but tough pickup truck around Rice Lake? If so, check out the 2020 RAM 1500 trim levels. With six trim models starting at only $34,145 MSRP, there's a vast selection of features, configurations, and prices to choose from. Read more about the 2020 RAM 1500 trim levels below. View…

Are you looking for a midsize pickup truck in the Rice Lake area that is stylish, bold, and can handle heavy loads? The Ford Ranger's towing capacity is 7,500 pounds, and the Ranger's max payload is 1,860 pounds, best in its class! All things considered, the 2020 Ford Ranger is everything that Hayward drivers want in a…