The Cutting-Edge 4x4 Options of the Ford F-150
The Cutting-Edge 4×4 Options
of the Ford F-150
The Ford F-150 was designed to tackle even the toughest terrain in the Rice Lake and Hayward areas. That is why drivers have the option of 4×4 capability if they are interested in driving off-road or they encounter slick roads during winter months. Ford F-150 4×4 models can give you added confidence no matter where you are headed.
The electronic shift-on-the-fly (ESOF) system allows drivers to select between 2WD or between two 4×4 drive modes (low or high).
The Limited, Platinum, and Raptor trims provide the additional automatic 4WD mode. Consider a Ford F-150 4WD model today.
How Does a 4×4 Drivetrain Improve Capability?
A 4×4 vehicle is associated with tearing across tough trails. If you want to head into the wilderness, it's a feature you need at your back.
Essentially, a 4×4 delivers power to each wheel independently. With four wheels acting under their own power, you'll enjoy superior control and confidence across more testing terrain. With a conventional 2×4 system, half the wheels lack traction, so they contribute nothing during more challenging adventures.
When climbing a steep slope, crossing uneven ground, or navigating low-traction terrain, such as scree, sand, or snow, the 4×4 system keeps you on track. When you're looking for a pickup, seek out a range of additional systems to optimize 4-wheel drive. For the latest Ford F-150, such features include:
Hill Descent Control: For more self-assured performance when driving down sharp inclines.
Electronic Locking Rear Differential: Locks wheels together, forcing them to turn in unison for superior traction.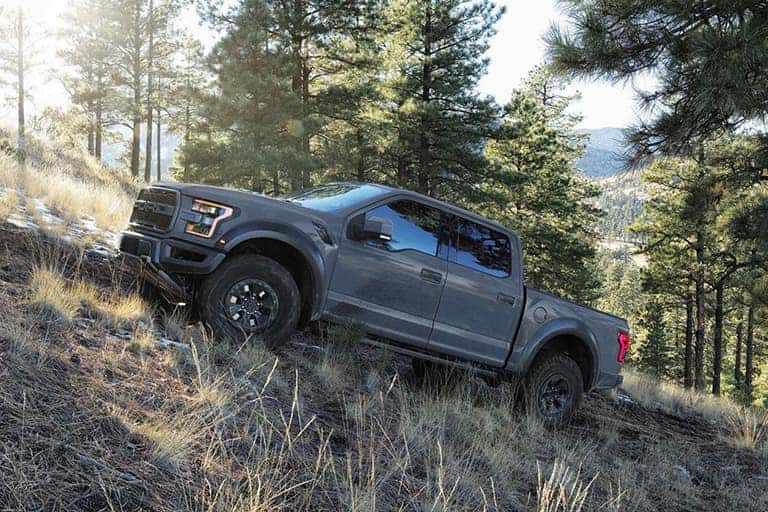 Electronic Shift-On-The-Fly (ESOF)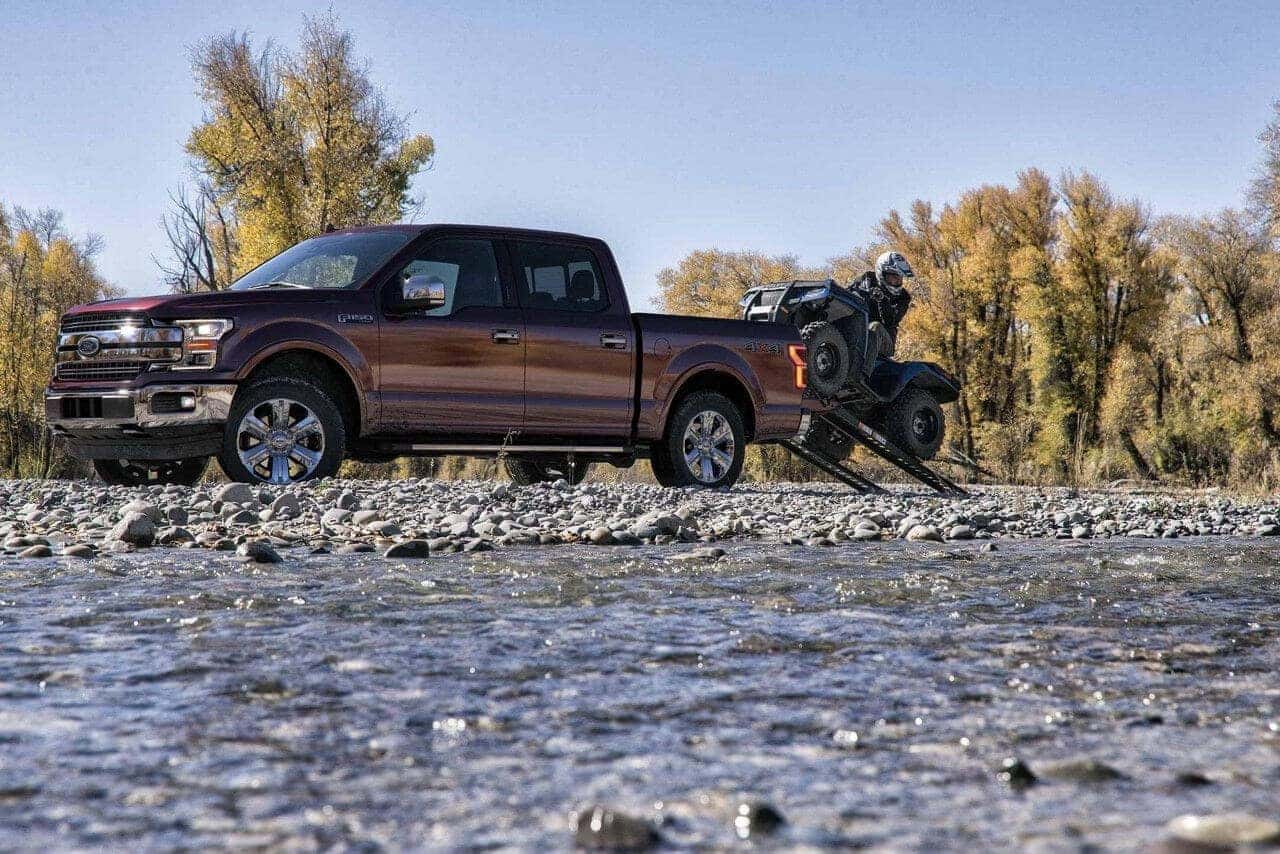 Using the Ford F-150's ESOF system, you can cycle at will between two 4-wheel-drive modes:
High: Perfect for adding traction when you're covering potentially slippery conditions at relatively high speeds.
Low: Generates more torque to improve turning power in tougher spots. If you're on a steep climb or pulling through dense mud, 4×4 Low is what you need.
To enhance off-road performance even further, the FX4 Off-Road Package offers:
Off-Road Tuned Shock Absorbers
Skid Plates
"FX4 Off-Road" Decal
Available 360-Degree Camera with Split-View Display
The Ford F-150 AWD system can also take your truck's performance to the next level on the roads of Cumberland.
The Intelligent All-Wheel Drive system features sensors that monitor road conditions as well as the speed and throttle of the vehicle .
In response, Intelligent All-Wheel Drive sends torque and power where it is needed to keep you securely grounded in all weather conditions.