How to Get a Car Loan With Bad Credit

Learn How to Get an Auto Loan with Bad Credit with Don Johnson Motors
You need a car — but you're worried that past credit damage or a lack of credit history are going to hold you back. Many Rice Lake drivers ask us about how to get an auto loan with bad credit or no credit. Fortunately, you have options, whether you're looking for how to get a small car loan with bad credit or a larger one! Securing a car loan may be a bit more difficult than normal, but your credit score shouldn't stop you from finding a quality vehicle that meets your needs. Learn more tips for buying a car with bad credit or no credit, and then contact the auto financing experts at Don Johnson Motors to explore all your options.
---
Car Buying Tips for Bad Credit Shoppers
Our number one tip for how to get a car with bad credit in Hayward? Be prepared: know your budget and be aware that your down payment and interest payments are likely to be higher than average. Before you negotiate terms with your lender, keep in mind these pointers for how to get a car loan with bad credit:
Don't Assume You Won't Be Approved
When buying a car with bad credit, it's often assumed that it's altogether impossible. But that's really not the case. Sometimes you have more options than you know, so be sure to do your research on car buying tips for bad credit situations. Alternative financing options may benefit you more than a one-size-fits-all solution.
Improve Your Credit Score
Starting the car buying process early will give you time to improve your credit score. A wholesale rehabilitation of your score could take many months, but there's a lot you can do right now to budget your score into the next credit rating category. Pay off as many small debts as you can and set up payment plans to chip away at larger debts. Using your credit card for daily expenses and paying it off immediately can also boost your score quickly — as long as your credit usage on the card is under 30%.
Apply for Loans the Smart Way
Sending out applications for auto financing can negatively impact your credit score. To avoid that drop impacting your auto loan approval, finish all of your auto loan applications within a 14-day period. This is one of the helpful tips for buying a car with bad credit that often goes undiscussed.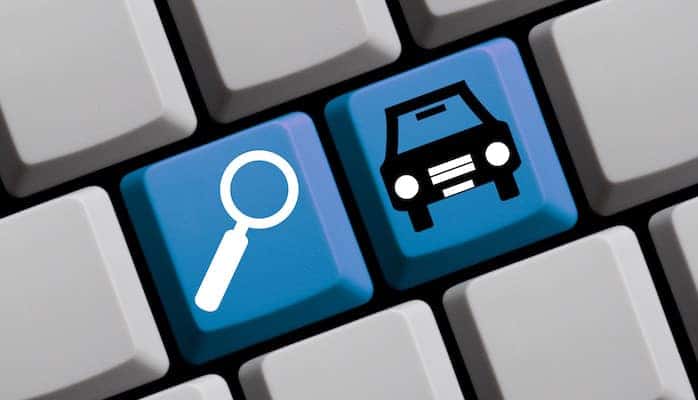 Don't Accept Just Any Offer
Apply to multiple lenders and wait for all the offers to come in before making a choice. Even if your credit needs work, you're likely to receive more than one offer!
Be Prepared for Higher Costs
Whether you have bad credit or no credit, keep in mind that lenders may ask you for a larger down payment and higher interest payments than normal.
---
Find Bad Credit Lease and Financing Options in Rice Lake
The friendly auto finance team at Don Johnson Motors is here to make the car-buying process as hassle-free as possible. Need more specific information on how to get a small car loan with bad credit? Get in touch to learn about lease and finance options for Hayward and Cumberland buyers with bad credit or no credit, or use our online tools to apply for financing and value your trade-in.
---
More From Don Johnson Motors
It's that time of year when there's a nip in the air, beautiful colors on every tree, and lots of fall fun to be had. The pumpkin patches near Rice Lake have it all, from hay rides to corn mazes and animal petting zoos. Take a break from football and bring the whole family out to…

There are truck bed sizes, and truck bed dimensions and each is a little different from the other. The dimensions, or measurements, of a truck bed will depend on the size you choose. Common truck bed size options include short beds, standard beds, or long beds. Don Johnson Motors is here to help you choose the right…

It's no secret that the Chevy Silverado is one of America's most-revered vehicles. Indeed, here in greater Wisconsin, many of us pride ourselves on our brand loyalty. Sometimes, an upgrade is simply nice. Well, in the case of the 2022 Silverado vs. 2021 Silverado, you'll be glad to know that this truck delivers the…