Top 5 Pizza Places in Cumberland, WI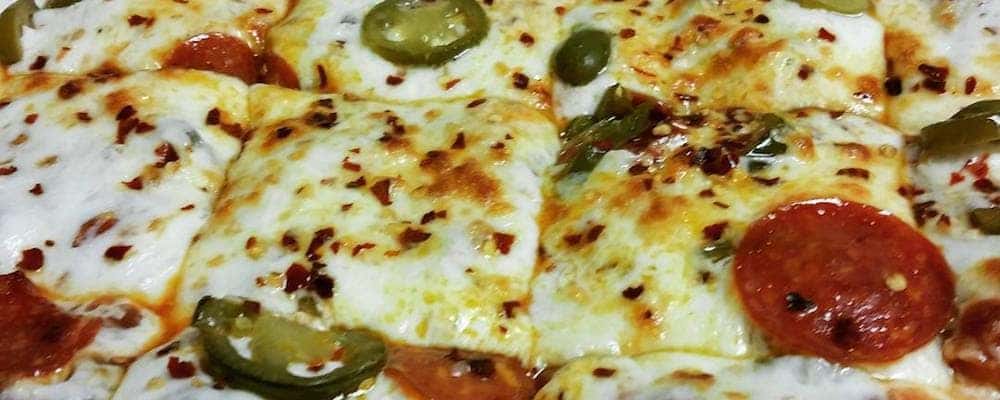 Looking for a great place to grab a slice? We've curated a list of our top 5 favorite pizza places in Cumberland to help you plan out your next meal. Whether you like pepperoni, veggie, or something a little more adventurous, there are so many fun pizzerias in Wisconsin!
Corner Bar & Restaurant
Good food and good times await at Corner Bar & Restaurant. This casual eatery offers a wide menu of classic pub dishes, but it's their pizza that receives all the raves. Using a special garlic butter sauce on many of their pies, you'll love slice after slice of the cheesy goodness. Try the Popeye or BBQ Ranch Chicken for something unique!
Lakeside Restaurant
Enjoy a tasty slice alongside beautiful scenery at Lakeside Restaurant! Serving authentic Italian on the shores of Beaver Dam Lake, this local favorite boasts bold, fun pizza flavors, including their "kitchen sink" pie, the Zappuzzi Deluxe, which features every single available topping on their menu.
Bona Casa Foods
Bona Casa Foods prides itself on serving up the best Italian food in the Cumberland area, thanks to their homemade pastas and pies. An area favorite since 1957, this casual restaurant utilizes old-world Italian traditions to make their own sauce, dough, and sausage, bringing intense flavor into every dish.
Nezzy's Sports Bar & Grill
At Nezzy's in Cumberland, they strive to give the best experience possible to their customers. With a very robust menu of pizza, burgers, salads, appetizer's, and more, there is something for everyone! Stop in for lunch during the week to try our lunch specials!
Spot Bar & Grill
The Spot Bar & Grill puts a homemade touch into their pizzas. Along with pizza, their menu includes a wide range of food including wraps, fish, and chicken. With a daily specials menu, visit on Tuesday for Tacos, Wednesdays for burgers, Thursdays for wings, or Friday for fish!
There's Plenty of Great Pizza in Cumberland!
Don Johnson Motors is proud to be part of the Cumberland community, and we're here to help with all your automotive needs. If you're looking for a new ride to explore these tasty restaurants and beyond, contact us today! We also have suggestions for some of the best camping destinations in the area.
More Local News From Don Johnson Motors
Looking for a great place to grab a slice? We've curated a list of our top 5 favorite pizza places in Cumberland to help you plan out your next meal. Whether you like pepperoni, veggie, or something a little more adventurous, there are so many fun pizzerias in Wisconsin! Contact Us Corner Bar & Restaurant…

Don Johnson Motors recently broke new ground a facility in Cumberland, Wisconsin that will be devoted to new Ford and FCA (Chrysler, Dodge, Jeep, and Ram) vehicles. The 33,000-square-foot showroom is being constructed adjacent to the current Cumberland facility to provide maximum convenience for both customers and staff. Watch the Progress A More Customer-Centric Experience…

Rice Lake fishing is some of the best Wisconsin has to offer. Whether you're looking for bass, walleye, or bluegill, you'll find the fish biting at this fantastic multi-species fishing destination. Let's take a closer look at why the state's top fishers love making time for Rice Lake. Contact Us Northwest Wisconsin Guide What Can…