What is the 2019 Ford Ranger Bed Size?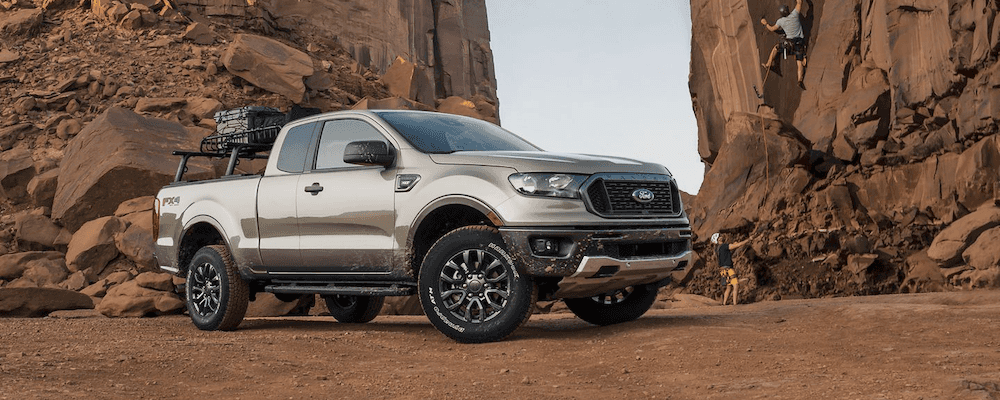 The 2019 Ford Ranger pickup truck can do it all! Whether you're out to tow heavy equipment or you're hoping to break free from the pavement, you'll love what it can do to improve your daily drives. However, just about every driver we know needs to be able to carry lots of cargo without hooking up a trailer–and here as well, the mid-size Ford pickup easily succeeds. Find out how much you can haul by exploring the Ford Ranger bed sizes, cargo storage spaces, and payload rating today!
Choose Your 2019 Ford Ranger Bed Dimensions

Drivers who opt for the 2019 Ford Ranger will receive one of two different beds, depending on the cabin which they select for their rides around Rice Lake and Hayward.
If you're OK with the smaller of the two Ford Ranger bed sizes, opt for the SuperCrew® to enjoy greater comfort. Need as much bed space as you can get? Choose the slightly-smaller SuperCab, and you won't be disappointed. Compare their precise dimensions here:
With the SuperCrew®, you'll receive a 5-foot truck bed. The truck bed measurements are 61.0 inches long, by 44.8 inches wide, by 20.8 inches deep. Total volume is equal to 43.4 cubic feet.
With the SuperCab, a 6-foot truck bed is standard. It measures 72.8 inches long, by 44.8 inches wide, by 20.8 inches deep. That will get you a total cargo capacity of 51.8 cubic feet.
The 2019 Ford Ranger payload specs make it one of the top options in the midsize segment. You'll be able to haul up to 1,860 pounds, which is much higher than competitors like the Colorado.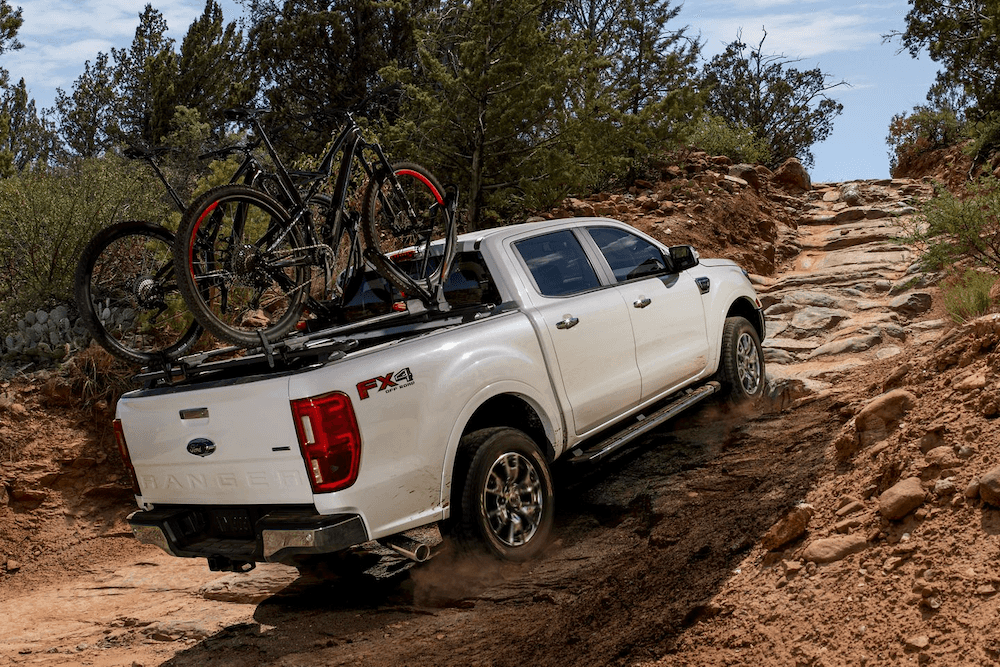 How Comfortable is the Ford Mid-Size Truck Interior?
We'd be remiss if we didn't point out that this Ford mid-size truck offers a spacious and well-appointed interior, too! SuperCab models seat four, while SuperCrew® cabins can fit five. No matter which you choose, you and your passengers will enjoy plenty of space:
SuperCab
39.8 inches front headroom
35.9 inches rear headroom
43.1 inches max front legroom
30.4 inches rear legroom
SuperCrew®
39.8 inches front headroom
38.3 inches rear headroom
43.1 inches max front legroom
34.5 inches rear legroom
There's also rear under-seat storage for valuables you'd rather keep out of view! Need even more interior cargo space? Remove the rear seats from your SuperCrew® cabin.
For a closer look at the Ford mid-size truck dimensions, take a look at our guide to the 2019 Ford Ranger interior. Along the way, we'll break down the Ranger pickup's impressive array of interior features.
Find Your New Ford Ranger with Don Johnson Motors!
Ready to take the next steps? Find a new Ford for sale at your local Don Johnson Motors dealership today! You'll love how your model handles the roads of northern Wisconsin, so don't wait to reach out or apply for financing. We also have details on the bed size for the 2020 model.
More Ford Ranger Model Features