2019 Chevrolet Colorado Towing Capacity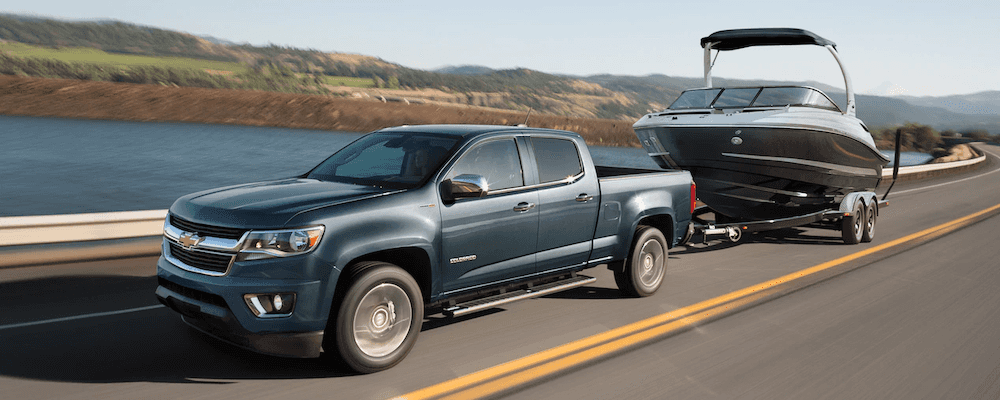 The 2019 Chevrolet Colorado might be a mid-size pickup, but it's no exaggeration to say it can handle just about any challenge. Since the Chevy Colorado towing capacity tops out at 7,700 pounds, drivers who choose this pickup will be able to power all sorts of adventures near Hayward and Cumberland. Find out what it can do with Don Johnson Motors before you test out its performance for yourself.
2019 Chevy Colorado Towing Capacity by Configuration
You'll need the right equipment in order to reach the maximum Chevy Colorado towing capacity, but each trim is capable of putting up respectable numbers. Here's what you should keep in mind when you're selecting a model and an engine:
Colorado w/ 2.5L 4-Cylinder – All models equipped with the baseline Colorado engine can tow up to 3,500 pounds.
Colorado w/ 3.6L V6 – The 3.6-liter V6 is rated with the same 3,500-pound maximum unless you decide to upgrade with the available towing package. The latter increases your maximum capacity to 7,000 pounds.
Colorado w/ Duramax® 2.8L Turbo-Diesel 4-Cylinder – Equip the Duramax® diesel engine to reach the Colorado maximum towing capacity. All models so outfitted can tow up to 7,700 pounds, or 7,600 pounds with 4×4.
Drivers who opt for the high-end and luxurious Colorado ZR2 trim will have their maximum capacity capped at 5,000 pounds. That's still more than enough power to tow a small boat or a couple of ATVs, and owners will appreciate the additional off-road capabilities. If you think you'll need even more Chevy towing capacity, why not see what the 2019 Silverado can do!
2019 Chevy Colorado Engine Specs
With three different engines to choose from, almost everyone will find something to appreciate under the hood of the Chevy Colorado:
2.5L 4-Cylinder Engine

200 hp
191 lb-ft of torque
Up to 26 mpg on the highway

3.6L V6 Engine

308 hp
275 lb-ft of torque
Up to 25 mpg on the highway

Duramax 2.8L Turbo-Diesel Engine

181 hp
369 lb-ft of torque
Up to 30 mpg on the highway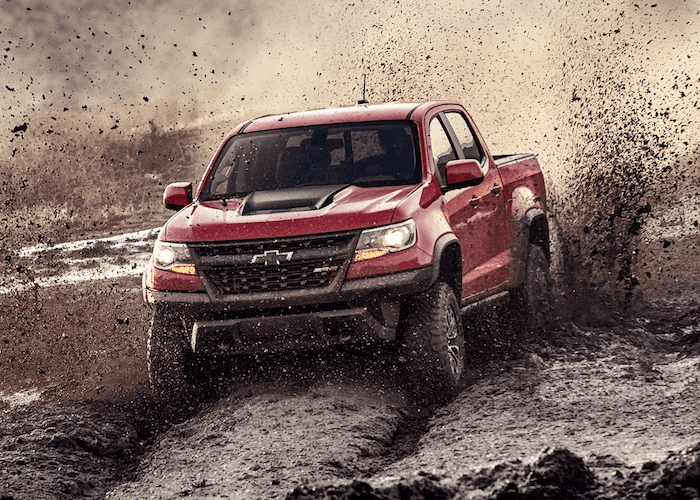 Find Your New 2019 Colorado With Don Johnson Motors!
Don't wait to find out what the new 2019 Chevy Colorado towing capacity can do for you! Although we can't hook up a trailer for you, we can set you up with a test drive on the roads of Rice Lake! Find a new Chevy Colorado for sale with everything you need. Then, simply contact us to finalize your visit and secure financing.
More Chevrolet Model Features