Changes Coming to the 2018 Buick LaCrosse
Set to become one of the most popular new Buick vehicles, the 2018 Buick LaCrosse is already eagerly awaited across the country, and recently revealed updates have only sent anticipation climbing higher. The new model will bring eAssist light electrification, a move that will give a boost to both performance and efficiency, plus an all-new transmission and the availability of all-wheel drive (AWD) across a more generous selection of trim levels.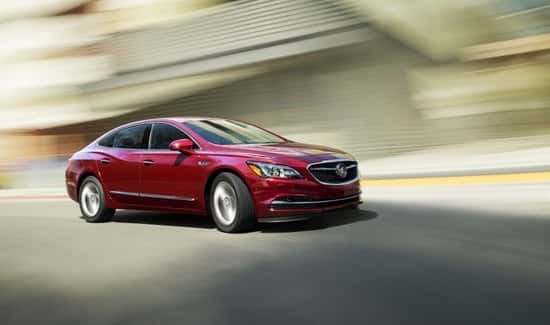 Next-Generation Efficiency
eAssist combines an advanced 24-cell air-cooled 0.45kWh lithium-ion battery pack with the 2.5L four-cylinder gas engine, resulting in dramatic fuel savings. All told, you can expect a 19 percent increase in city fuel economy compared to the available V6.
When you slow down, cutting-edge Regenerative Braking will capture power from your brake pads. When you come to a stop, Auto-Stop mode will seamlessly shut down the engine, then restart it instantly when your foot lifts from the brake pedal or presses down on the gas. Buick even added upper and lower active aero shutters to the front fascia for optimized aerodynamics.
No Drop in Performance
Drivers have become accustomed to seeing performance dulled as efficiency is sharpened, but that isn't the case with the new Buick LaCrosse. The eAssist system uses torque-assisted launch to deliver an unexpected punch when you hit the gas.
You'll be able to leverage a 9 percent increase in overall torque, so this is a full-size sedan that feels decidedly light on its feet. And if the four-cylinder only whets your appetite, why not upgrade to the available V6?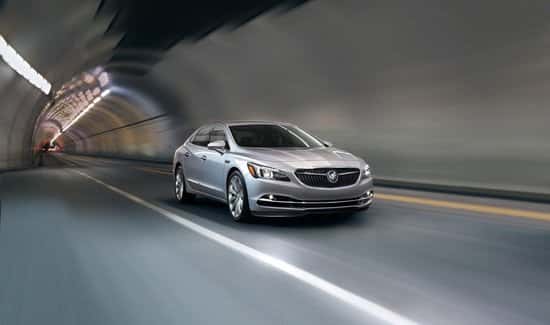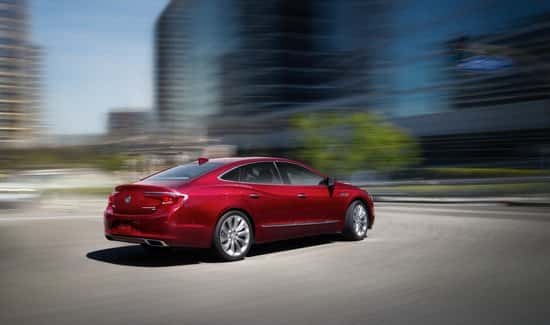 A Fully Revitalized Vehicle
eAssist is stealing the spotlight, but it's only one of the new Buick LaCrosse's updates. A new nine-speed transmission should enhance performance with V6 models, and the popular intelligent AWD system with active twin clutch is now available across more trim levels.
Even on a purely cosmetic level, the 2018 Buick LaCrosse still takes a few strides forwards; three new exterior color options include Satin Steel Metallic, Dark Slate Metallic, and Red Quartz Tintcoat.
The 2018 Buick LaCrosse Updates Have it Poised to Revolutionize the Segment
Whether you want to take off fast from a stoplight in Rice Lake or enjoy state-of-the-art efficiency while cruising between Hayward and Cumberland, the changes coming to the 2018 Buick LaCrosse position it to meet your desires and then some. To find out more or investigate financing plans, simply contact Don Johnson Motors today.